[Tips]How To Inspire A Team For Business Success!
Looking for tips on how to inspire a team for your business success – read on. When you are gathering a team together for your business, it is important to have a group of people that is cohesive so that they can work well together. When your people can do that, it not only helps to smash the business goals and helps lead to success, but it can create a much more welcoming and enjoyable work environment.
In order to do this, though, then you do need to have a leader that is strong and can lead them in the right way. When you have poeple who can work together well, then it can help to build a team who can help each other, motivate each other, and share their skills and ideas.
...need to have a #leader that is strong and can lead them in the right way.
So it is a good idea to step up your leadership so that you can help to guide your group to success, then it can make a big deal. So here are some things to let you know how to best step up your leadership, and it will help to ensure effective work ethics, so that you can then meet and exceed the goals that you all have each and every month.
Help Team Members Help Each Other
There is research that tells us that group members are quite likely to react well with less experienced team members. So it is a good idea to encourage members to help each other.
Even when you have different personality types and people that are introverted and those that are extroverted, then they can still work well together to share skills and ideas, rather than becoming annoyed or frustrated by those lacking in some skills.
It goes without saying that it is important to know how to inspire a team towards success – in any business.
Arrange Team Building Events
It can be hard for some group members to not think of their colleagues as people, and simply think of them as colleagues. But if the team can relate on a personal level, to an extent, then it can really make a difference to the feeling in the team.
So arranging something like a team day to have some team building games and activities, or even arranging a keynote speaker to motivate and inspire, can be a good idea. Think about what will work well for your team, but really, a day out of the office can make a difference in the motivation and feeling within your team, so that can worth it alone.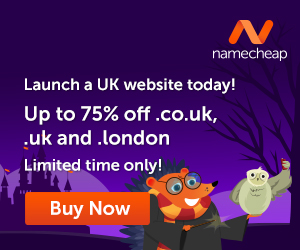 Remove Factors Causing Dissatisfaction
There are some things in a business relationship that can cause problems which can become a real problem. If you want to create an environment that will help your team and help everyone to want to be at work, then looking to remove some factors that cause problems or dissatisfaction can really help.
It can differ from person to person as to what bothers some people. But some of the things to look at and check on, if they are causing issues, are things like:
company policies

supervision of management

employee team with you as a leader

salary

work conditions

and relationships with others in the team.
I hope that these tips on how to inspire a team for your business success by taking small steps to get there. It helps to open the eyes of the team in order to see their potential and to help them realize the outcome of 'working together' can only lead to one thing – success for all concerned!
All the best.
---
Images courtesy of Pixabay.
When you learn how to create your own blog you get to choose the things that you write about. You can also use the blog to make extra income.
Here is where I learned how to create my own blog and connect with people who helped me along the way.
Make Another Dream A Reality – Get Your FREE Hobby Makeover Guide TODAY – This is your motivation to make a new start in your life.