4 Things Not To Tolerate In The Workplace[List]
During your career, it is inevitable that you will encounter some experiences that are not quite as ideal that you would hope – and things you not have to tolerate in the workplace.
There is absolutely no reason that you should tolerate in the workplace any kind of #disrespect in ANY form!
A difficult client or working a few extra shifts here and there; these are issues that, while obviously less than ideal, can be tolerated provided the issues do not become chronic. There are also ways and means to manage a long commute; again, having to do so isn't great, but it's fairly standard practice.
There are, however, some things that cross the line, and which you should never feel that you have to tolerate in the workplace – as we have outlined in more depth below.
#1 – Being Shouted At
TV shows often depict employees being shouted at as if it is normal, but it's very much not. Shouting indicates a lack of self-control and signifies disrespect; it's one thing for a boss to express disappointment or irritation at something that has happened, but shouting is an entirely different proposition.
Advise upper management of the situation if you encounter this issue, and request that your boss express themselves in a more professional fashion in the future.
#2 – Witnessing Illegal Or Fraudulent Activities
Unfortunately, some companies are engaged in illicit activities, and even if they do not expect employees to participate directly, they will expect a kind of omerta – that employees turn a blind eye and pretend something isn't happening.
This, however, is simply not necessary; a whistleblower lawyer can advise you further on the best course of action and ensure that you can bring such activities to light while also protecting your own position.
#3 – Additional Work Unrelated To Your Main Job
Every employee who works for a company is hired to fulfill a specific role and perform a certain function within that company. However, when budgets get tight, employees can be asked if they'd mind stepping in to perform other duties.
If you're happy to do these other duties, then that's fine, but if you're not – or your main workload has not been reduced to compensate for the extra work you're taking on – then you have every right to say no, or speak to a senior member of staff to discuss your issues with the situation.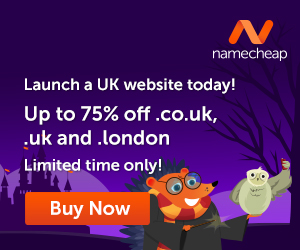 #4 – Office Gossip About You
Office gossip can often be seen as harmless; a bit of fun, even a way for employees to bond together – but this is absolutely not the case. Gossip is extremely damaging to workplace culture, and if you become the direct target of that gossip, you don't have to just accept it or ignore it.
It's usually best to make a direct complaint, but you do not have to share either your name or that of the perpetrators; an anonymous complaint can mean that your boss issues a general reprimand, which should help to nip the situation in the bud.
If not, then you may need to complain about specific members of staff, and even seek legal advice if the gossip is so severe it is causing you to feel stressed or anxious.
My Final Thoughts On Things Not To Tolerate In The Workplace
If you ever experience any of the above issues, then be reassured that such issues are not common, standard, or just part of working life – they're problematic, and they definitely need to be addressed. There is absolutely no reason that you should tolerate in the workplace any kind of disrespect in ANY form!
---
Images courtesy of Pixabay.
When you learn how to create your own blog you get to choose the things that you write about. You can also use the blog to make extra income.
Here is where I learned how to create my own blog and connect with people who helped me along the way.
Make Another Dream A Reality – Get Your FREE Hobby Makeover Guide TODAY – This is your motivation to make a new start in your life.