[List]3 Tips to Maintain Your Commercial HVAC Unit During Summer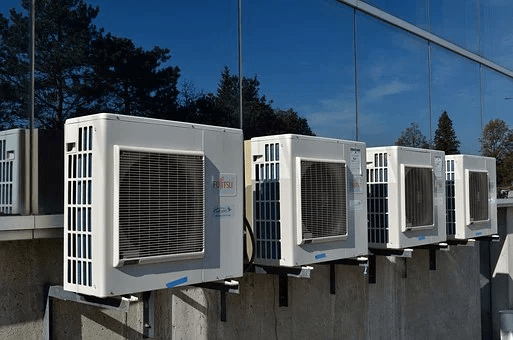 There is no denying how essential HVAC systems are to residential and commercial users alike. As such, it is no surprise that a Grand View Research report estimates that the U.S HVAC systems market was worth a whopping $15.16 billion in 2020.
If you own a commercial HVAC unit, then you will know how crucial it is to maintain an HVAC unit properly in order to prevent frequent breakdowns that can make your office less comfortable and affect your bottom line.
These professionals, such as North Carolina commercial hvac contractors and those elsewhere, will visit your business premises annually or biannually to check your HVAC's duct system, test its safety controls, lubricate or replace belts, and inspect the heat exchanger. Please consider the following points if you wish to learn more about maintaining your commercial HVAC unit during the summer.
Inspect and change the Air Filter
Your commercial HVAC system's air filter is crucial to its functioning because it filters and cleans the air that gets into your office space by trapping dust, debris, and other harmful particles. Consequently, air filters are prone to becoming dirty and clogged as time goes on, making it more challenging for air to pass through.
Eventually, your air conditioner will need to put in more effort to ensure proper cooling, leading to overheating, higher energy bills, and even system failure. Experts recommend inspecting your air filter at least once a month to ensure that it isn't clogged.
Also, you can replace it once every three to six months or as per the manufacturer's instructions. The Department of Energy estimates that you can reduce your HVAC system's energy consumption by 15% if you replace a clogged air filter, so this is worth doing to lower your company's utility bills.
Conduct regular preventative maintenance
Signing up for preventative HVAC maintenance is worth considering if you lack the time and expertise to maintain your HVAC unit yourself. Additionally, it is best to hire HVAC professionals for a more comprehensive servicing of your unit.
These professionals will visit your business premises annually or biannually to check your HVAC's duct system, test its safety controls, lubricate or replace belts, and inspect the heat exchanger.
Additionally, these professionals will check the refrigerant level and replace your air conditioner's 3-way solenoid valve if need be. Finally, they will also inspect and lubricate the fan blades and motor, clean the blower housing, and check the control box to ensure that your system is in the best possible condition.
Check the thermostat
A faulty thermostat can cause various problems, ranging from inadequate cooling to short cycling. Therefore, it is best to check your commercial HVAC system's thermostat to ensure it is correctly working before summer begins.
A great way to know whether your thermostat is working well is to see if its temperature settings correlate with the actual temperature in your office space. A thermometer will come in handy to measure your office space's temperature, after which you can compare its reading with the thermostat's reading.
Your thermostat's reading may be inaccurate if the difference is more than one degree. So you can reach out to an HVAC professional concerning such a problem. However, if your thermostat displays the correct temperature, you can simply optimize the temperature settings for comfort and energy savings.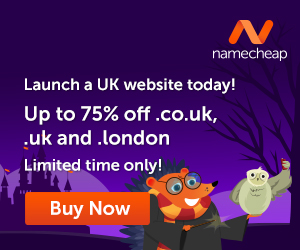 ---
Images courtesy of Pixabay, UnSplash, and Pexels.
Do you know that the more you use your brain, the better it is for you? AND, the more difficult it becomes to get 'old'? Yup, the brain is really a 'muscle', and the more you 'exercise' it, the better and stronger it becomes. With that said, let's see how we can make the brain better.
How about that second career? Ever thought about writing? Or even have someone write for you if you think this would be a better alternative? Well, how about creating your own website? Letting your voice be heard…without actually talking…but using words online. We all have a story within us…what's yours?
The time is NOW, step out into the world of possibilities…do something different and discover new horizons. It is not difficult and certainly easy when you know the way to do it.
Let me introduce you to Wealthy Affiliate, the place where I learned how to create a website and 'let my voice be known'. This is where I learned how to create my own blog and connect with people who helped me along the way.
Get your free hobby makeover guide I created to help you get started.

In it, I will tell you:
When you learn how to create your own blog, you get to choose the things that you write about. You can also use the blog to make extra income.
Make Another Dream A Reality – Get Your FREE Hobby Makeover Guide TODAY – It is your motivation to make a new start in your life…no matter where you are – geographic location is NEVER a problem either, especially when you live the laptop lifestyle.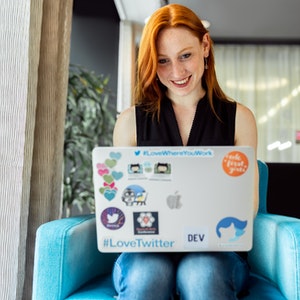 Photo by ThisIsEngineering from Pexels