[List] 3 Top Lockdown Hobbies To Have Fun With!
Top lockdown hobbies – really? For many, the idea of working from home was a dream come true. Whilst that may hold true for many, even now, it is still a reality that not being able to go out as freely as we once could have now has an impact on mental health and wellbeing.
So how do we spend the time inside to keep ourselves healthy? Here are three top lockdown hobbies you could investigate during this lockdown period.
Online Games
We can't socialize with people offline as easily these days due to the virus risks, but online mingling hasn't gone away at all. Many people have already found the joys of going online to socialize during this difficult time, and mixing it with another activity can be a lot more engaging.
Whether it be talking with those who share a love for gambling on CasinoFair or similar sites, or you find people on games like Final Fantasy XIV or Destiny 2, there are a lot of people you could be interacting with and forging new friendships with online.
All you need to do is decide what level of engagement and activity you want. Feel more comfortable just talking to people online? Perhaps you'd want some kind of social program, like Second Life or IMVU, to name two examples.
Want something more mentally challenging? The Starcraft community could be a good fit. Or, if you're more open to classic gaming experiences, then the two games listed before could be good options.
Knitting
We all like making things, right? Knitting is a gentle and simple hobby to get into, with the added benefit of giving you something tangible at the end of the day. To those who already have the 'know-how', the skill is often said to be easy as 1, 2, 3.
learning to "cast on", which is just the term for starting knitting.

the knit stitch you'll be using for the project, which is best to keep simple when you're just starting out.

the end – when you "cast off". It is in essence the reverse of cast-on, where you take what you've made off of the knitting needles and get to wear it with pride.
Meditation
Perhaps the most health-focused of the three options, meditation has a lot of potential benefits for those who would be interested in giving it the time of day.
Best of all, compared to the other options on this list it is entirely free to get started and maintain, which is always a plus. To begin, you'll need a quiet spot to sit and get comfortable for a few minutes.
Then, focus on your breathing. Figure out where you carry the weight, so to speak, of your breath.
Is it in your chest? Your stomach? Your nose? From there, follow this breath for two minutes, breathing slowly.
You can get more involved than this, of course, but this is the basic level of meditation that is accessible to many, and even this much can help give a well-deserved break for those who live a stressful life.
You can choose to develop this further or keep it as a small break from the hectic rush of day-to-day life.
These are but three of the possible ideas you could go for to find a new hobby during this tumultuous time with the world. There are, of course, many other options out there, and this should absolutely not be seen as a definitive list.
Rather, it can serve as a small introduction to some concepts. Hopefully, this has opened your eyes to the possibilities of home-based entertainment that you may not have considered beforehand.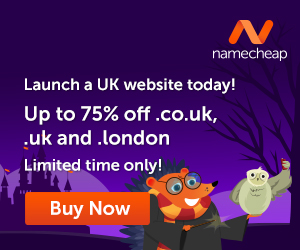 Feel free to try other hobbies out, explore your likes and dislikes. It is the perfect time to do so, after all. Maybe you can find another one to add to the top lockdown hobbies!
---
Images courtesy of Pixabay, UnSplash, and Pexels.
Do you know that the more you use your brain, the better it is for you? AND, the more difficult it becomes to get 'old'? Yup, the brain is really a 'muscle', and the more you 'exercise' it, the better and stronger it becomes. With that said, let's see how we can make the brain better.
How about that second career? Ever thought about writing? Or even have someone write for you if you think this would be a better alternative? Well, how about creating your own website? Letting your voice be heard…without actually talking…but using words online. We all have a story within us…what's yours?
The time is NOW, step out into the world of possibilities…do something different and
discover new horizons. It is not difficult and certainly easy when you know the way to do it.
Let me introduce you to Wealthy Affiliate, the place where I learned how to create a website and 'let my voice be known'. This is where I learned how to create my own blog and connect with people who helped me along the way.
Get your free hobby makeover guide I created to help you get started.
In it, I will tell you:
When you learn how to create your own blog, you get to choose the things that you write about. You can also use the blog to make extra income.
Make Another Dream A Reality – Get Your FREE Hobby Makeover Guide TODAY – It is your motivation to make a new start in your life…no matter where you are – geographic location is NEVER a problem either, especially when you live the laptop lifestyle.