Use Your Job To Do New Things
You might be wondering how on earth can you use your job to do new things? Well, it really is a simple concept. All the education, learning, and experience that you have garnered over time, you can use that to your advantage. Read more in this contributed article.
Do you ever feel like your job is holding you back? A lot of people feel this way, but what if your job could actually take you to new places? If you take the right steps, your job can open up new opportunities for you, instead of closing them off.
You just need to know how to make the best use of your #skills and how to look for new #opportunities that will fit with them.
You just need to know how to make the best use of your skills and how to look for new opportunities that will fit with them. Whether you find things you can do while in your current job or you go and look for new adventures elsewhere, you can keep things exciting both at work and in your personal life by looking at options to do new experiences.

Volunteer Your Skills
You use a range of skills at work, but work isn't the only place where they can be useful. If you want to make use of your skills elsewhere and find new opportunities, volunteering your skills is a great idea.
It's a way to meet new people, do something interesting and feel like you're doing something good for the world too. Any skills could be useful in a volunteer position, from customer service skills and admin to marketing skills and coding. It could take your life in a new direction.
Travel With Your Job
Some jobs are perfect for helping you to travel around, and not just the immediately obvious ones. You don't need to be a travel photographer or journalist to travel for work. Carry out an AB Staffing travel nurse job search and you could find a way to use your nursing skills around the country.
You could discover permanent and temporary jobs that take you to new places. If you want to keep traveling, taking on temporary assignments will allow you to move around and return home when you want to.
Meet New People
Your job can be a great way for you to meet new people too. There are a few ways you could use it to help you branch out and start networking and making friends. You could join a professional organization, which might relate to your profession but could also have a different mission.
For example, rotary clubs invite their professional members to carry out humanitarian work. You could also attend networking events and business events. Meeting new people could help you at work but you could also end up making some good friends.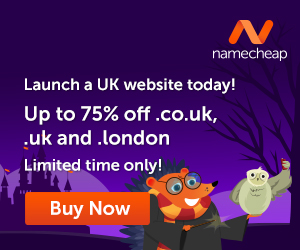 Learn Skills To Start Your Own Business
If you want more than what you're getting at work, maybe you should think about the possibility of striking out on your own. But before you do that, the perfect place to pick up the right skills is within the workplace.
You can learn by doing but also by watching others, and perhaps even directly asking for mentoring and guidance in certain aspects of the business too. It pays to pay attention and work out how best to do things before you try to do it on your own.
Don't let your job make you feel stuck. If you feel like you need to do new things in your life, your job could take you to new places as long as you are open-minded.
Images courtesy of Pixabay and Maxpixel.
---
You can put your thoughts on paper but learning how to build your own blog is something different. If you have the right training it is not that difficult.
When you learn how to build your own blog you get to choose the things that you write about. You can also use the blog to make extra income. Here is where I learned how to build my own blog and connect with people who helped me along the way.
Click Here and see what it is all about!