Don't Scrimp Using The Right Equipment Is Worth The Money
https://unsplash.com/photos/fkaZiACUb5w
Throughout life, you're sold the idea that the right equipment is the only one you should ever use. This equipment is top of the range but expensive, though, and with humans being as resourceful as they are, they often find alternatives that don't break the bank. 
This cannot be said of running a company, though, and if you want to find and maintain success and then push onto further growth, you must have the right and appropriate equipment.
Whether you work at an office, on a construction site, or remotely from the comfort of your living room, having the right equipment for the job is essential, and even if it costs a little more, it is always worth it. 
IT Services
So much of modern business is done online, and as such, you must splash that cash to ensure you bring in the finest IT services you can afford. Using reliable and established companies will ensure your company is protected from all manner of potential IT issues, including data breaches, backups, and even system operations.
IT problems can lead to hours of downtime, which hinders productivity and can affect motivation while also potentially damaging relationships with clients and suppliers. If your office issues IT downtime regularly, it's a sign that it is time to upgrade, and within days you'll realize that it was worth it. 
On-Site Equipment
Even when your everyday place of work isn't an office, it's still essential to invest in the proper equipment. With construction and laboring jobs, you could argue that it is the most crucial part of the job. 
With the correct on-site equipment, you can ensure the absolute safety of your team and minimize or even eliminate the risk of injury to them and others. Proper equipment also makes it easier to carry out the work.
Resources such as Ranger offers top-quality lifting equipment that guarantees parts are secure when being transported across the site, which means the job gets finished faster and also prevents you from spending extra funds on replacing damaged parts.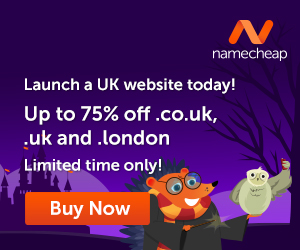 Digital Marketing Tools
If you want to focus more on advertising your company to bring in broader brand awareness and more business, then putting money into equipment that will make you appear more professional and employable is a must. 
One of the most immediate and useful ways of doing this is to pick up quality film and sound equipment. It might be you have been photographing and videoing on your smartphone to post on social media. Still, while this is okay for the average user, it comes across as amateurish for professionals. 
Taking the time to bring in excellent recording equipment and having the knowledge of how to edit the footage can put you a step ahead of your competition. While this equipment may cost a little more at first, the resulting interest means it will soon pay for itself. 
The Right Equipment Can Be Worth It
The adage goes that you must spend money to make money, and while it can be beneficial to pinch a few pennies here and there, the only way your business will flourish is by investing in the best equipment and tools that money can buy. 
---
Images courtesy of Pixabay, UnSplash and Pexels.
When you learn how to create your own blog you get to choose the things that you write about. You can also use the blog to make extra income.
Here is where I learned how to create my own blog and connect with people who helped me along the way.
Make Another Dream A Reality – Get Your FREE Hobby Makeover Guide TODAY – This is your motivation to make a new start in your life.