How To Set Game-Changing Values For Your Small Business
It is ever so important to value your small business and ensure that it finds an ideal place in the sea of others like it. Read on and see what this contributing article hones in on in this arena.
One thing that it's essential to get right from the start is your company values. You may be a new start-up with little to no employees, but defining what you stand for early on is absolutely key, and it will set the tone for all your operations and guide the shape of your business decisions from the word go.
Your small business values are the personality of what you do. That personality can help you attract the best talent, suppliers, and business contacts out there and is the only thing that will truly set you apart from the competition. But the process requires careful thought.
Here's how to get it right:
Realise Your Personal Values
As the founder of a small start-up, the values of your business are going to be drawn from your own. But you may not ever have had to articulate them before –and that can be a challenge in itself. Take the time to sit down and write out what you stand for.
Think about character traits you admire, people you strive to emulate, organizations you respect and causes that speak to you. From this initial list, work out what is a good 'fit' with what the company is doing. Often, your unique offer can be found at the intersection between two values.
For example, Svitla Systems, who took a passion for developing high-quality custom software with the benefit of being a woman-owned business. That makes them stand-out from the crowd. Find the joining points or pulse points where your values can meet your offer to bring something different to the marketplace.
Review Your Business Plan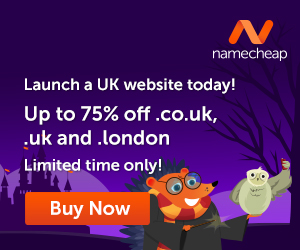 It sets out your company goals and intentions over the framework of the next five or ten years, and a lot of the contents of your killer business plan should layout your values. You can't define the plan without including the strategy, and chances are that your values are already embedded in your future vision. Make them explicit. Tie your corporate ambitions to what you want to offer to the world. This creates an authenticity and gives you a way to appeal to others.
Set The Culture
Ground zero is where it's really important to embed a culture that steers your business decisions. Spend time mapping out the personalities, skills, and background of who you need to deal with to align with this culture. This will help you to identify any gaps and fill them appropriately.
Take a look at the core values of one of the biggest global giants – Starbucks. They've chosen to espouse diversity, delicious beverages and happy customers at the core of their offer. This creates a basis for consistency, and that lets people know exactly what to expect when they're dealing with the company. Setting a standard, a clear offering is a key differentiator for your operations.
Use Your New Values To Differentiate Your Business
Starting up a business, you can find yourself immersed in creating a series of operational processes, and having a clear grip on your company values is a huge asset here too. When you start to recruit your first employees, you'll find that a clearly articulated story will draw more interesting candidates to you.
Make sure that you ask prospective employees about their own values and include them in contracts that you issue. Also use them to influence the performance reviews and compensation structure of your work, as this really embeds and reinforces them.
A solid set of values will help your business in every area, from attracting the right employees to building a genuine culture that helps you win more contracts.
Images courtesy of Pixabay and Pexels.