3 Inventive Ways How To Stand Out At Your Next Trade Show
Image Source: pixabay (CC0 License)
Want to know how to stand out while hosting a trade show? Read on. Trade shows are fantastic tools for career professionals. Whether you're self-employed or running a business, you should attend more trade shows. They give you a chance to talk about yourself, show what you can do, and generate some leads.
The only issue is that trade shows are very crowded. You'll have competition coming in on all sides, so how do you steer the crowds towards you? Here are some inventive ideas that will make people turn their heads and come wandering over.
The only issue is that trade shows are very crowded.
Look To The Ceiling
Some trade shows are different from others. However, there's one thing most have in common; they're all held in large exhibition centers. Therefore, they have very high ceilings. Use this to your advantage when setting up your booth.
Everyone else will focus on the main part of their stall. They want the outside to look amazing, and they might have some pop-up signs on either side of the booth, etc.
Don't get me wrong, this is important. But, if you want to stand out, then look to the ceiling. Take advantage of all the space above your booth to hang signs. They're easy to notice from afar, and people will start wandering over to see who's responsible for the sign.Definitely one sure way how to stand out from the crowd!
You could even have a large balloon tied to the ground and swaying up above your booth. Again, it has the same effect; you intrigue everyone and stand out from the crowd.
Be Loud
It can be tough to make yourself heard when you have thousands of people walking around the trade show floor. So, make sure everyone knows you exist by bringing some speakers to the event. I'm not talking about a little portable speaker, I'm talking about something designed for events.
If you check out hollywooddj.com, you'll see various speakers that fit this description. They're loud enough to make people stop and turn around in a crowded exhibition center! That's the effect you want – people need to hear your speakers and seek out the source of the noise.
You can use your speakers to play music, or you can use them as a tannoy to speak over. Tell the people about your business and try to lure them to your stall.
Maybe announce that you've got free gifts for the first 50 people that make it to your booth. The audience will hear this, and there'll be a mini stampede of people rushing to you.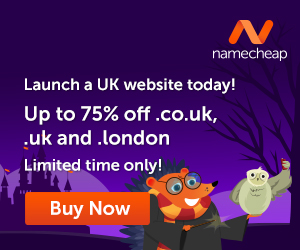 Image Source: pixabay (CC0 License)
Have Some Fun
You need to give people reasons to come to your booth. Games are the perfect excuse for someone to come along and see what you're about. Set up various games in your stall for people to play. This can be something simple like a game of table tennis or a mini arcade game. Or, it can be something innovative like a VR game for people to try out.
Either way, you bring people to your booth, get them engaged by playing a game, then subtly start talking about your business!
Events and trade shows are all about attracting as much attention as possible. Then, you can network like crazy and go home with a pocketful of leads. If you're just starting out with a business venture – or are looking to improve your chances as a freelancer – then I can't recommend trade shows enough! Without a doubt, this is one way how to stand out from the competition – especially using these tips. All the best.
---
Images courtesy of Pixabay, UnSplash and Pexels.
When you learn how to create your own blog you get to choose the things that you write about. You can also use the blog to make extra income.
Here is where I learned how to create my own blog and connect with people who helped me along the way.
Make Another Dream A Reality – Get Your FREE Hobby Makeover Guide TODAY – This is your motivation to make a new start in your life.