Are You Looking For Ways To Advertise Your Business Successfully?
Photo: Pixabay
Are you looking for ways to advertise your business? Do you know if you have used all tools available? If you want to advertise your company then you need to have a proven strategy that could work for you well. Having a good strategy will be good so that you can set out the way and ensure that you have all the goals in sight and know how to achieve them.
Facebook is also a great way to advertise.
Ways To Advertise Your Business Tips
Insert Calls To Action In Your Team's Email Signatures – Whether that's websites or clicking through to social media this can help.
Set Up A Google My Business Account – Google business will show the information in a sidebar when searched in Google and is a positive way for people to find out about the business.
Audit Your Online NAPs.
Set Up A Joint Venture.
Create An Email Marketing Strategy.
Offer a Free Or Discounted Product/Service – Incentives are a great advertiser because it makes people want to click and clicks can turn into revenue.
Give A Presentation or Webinar – This will allow people to learn more about you and offer up business services in a creative way. Webinars can be free and placed on your website and can also be shared.
Ask for Reviews – The more reviews the better because it will allow people to get a better scope of what you are and what you do. It will be beneficial in the long run.
Advertise The Right Way
If you want to invest time and money into good advertising, then do it properly. It can be difficult to do it yourself as you need to know when and how to do it. Look at a ppc specialist who can advise you on this and tell you about how Google ads work. Google ads can be a great way for you to advertise.
Facebook is also a great way to advertise. To reach those people, you need to amplify your efforts. Use influencers to help spread your messages but using Ads will help you reach a wide range of people, usually within a certain radius or town.
While this won't be free, it will give you instant access to a wide audience in your specific niche as long as you select the right Instagram influencer to help spread your message. Keep spreading the word often and choose the right times to post by looking at your analytics.
There are plenty of free tools for you to do this with. Perhaps certain images or videos work best for you, you will also figure out the best medium for the business. Maybe it's Facebook or perhaps it's Pinterest!
The more you advertise and look at innovative ways to spread the word, then you are more likely to go viral with your business. Connect to the social world. LinkedIn groups are also a great way of contacting people who you might not have mutual connections with and growing your database.
You can then message any other member in the group without being connected, and share important business updates in the group. You can give calls to action where required too. These are just a few more common ways to advertise your business that will give you ROI on one's investment. All the best.
---
Images courtesy of Pixabay, UnSplash, and Pexels.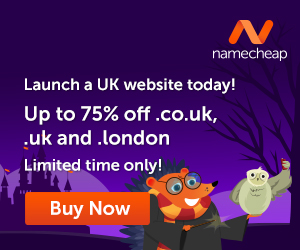 Do you know that the more you use your brain, the better it is for you? AND, the more difficult it becomes to get 'old'? Yup, the brain is really a 'muscle', and the more you 'exercise' it, the better and stronger it becomes. With that said, let's see how we can make the brain better.
How about that second career? Ever thought about writing? Or even have someone write for you if you think this would be a better alternative? Well, how about creating your own website? Letting your voice be heard…without actually talking…but using words online. We all have a story within us…what's yours?
The time is NOW, step out into the world of possibilities…do something different and discover new horizons. It is not difficult and certainly easy when you know the way to do it.
Let me introduce you to Wealthy Affiliate, the place where I learned how to create a website and 'let my voice be known'. This is where I learned how to create my own blog and connect with people who helped me along the way.
Get your free hobby makeover guide I created to help you get started.
In it, I will tell you:
When you learn how to create your own blog, you get to choose the things that you write about. You can also use the blog to make extra income.
Make Another Dream A Reality – Get Your FREE Hobby Makeover Guide TODAY – It is your motivation to make a new start in your life…no matter where you are – geographic location is NEVER a problem either, especially when you live the laptop lifestyle.
Photo by ThisIsEngineering from Pexels