Designing A Website For The Education Market
https://www.pexels.com/photo/computer-desk-hand-laptop-374631/
There is a lot that needs to be considered when designing a website in the current day and age – not to mention when it comes to the education market. Your industry is the first factor to take into account.
You need to make sure that the website you create is tailored to your target audience. With that in mind, continue reading to discover some useful tips to get started.
You need to make sure that you get your website in front of the right people...
Get The Marketing Right
When it comes to designing a website for any industry, it is not just about how the website looks, but it is also about SEO and how the site is marketed. You need to make sure that you get your website in front of the right people, and this is something that expert marketers can assist with.
It is important to align with a marketing company that has experience in the education sector. That way, they understand the marketing landscape, but they also understand the education sector as well. If you're needing more information, make sure you ask about the marketing campaigns the company has already run in the educational sector.
Design For Above The Fold
Above the fold is a term used to describe to the area at the top of your website or page. It is the content displayed before users scroll down. However, this content might change, depending on the device someone is viewing it on. With so many devices available, how do you design for above the fold with a view on the education market as well?
Today's multi-screen world has changed the face of above the fold content and space. With a range of devices and responsive design features, the fold appears in different places depending on screen resolution, toolbar thickness, and whether the page is zoomed or not. There isn't a one size fits all design solution.
A good tip though is to place your important content towards the top of the page and optimize it for the majority of your users. To do this you need to find what devices the bulk of your visitors use, tablet, smartphone or laptop.
You can do this in Google Analytics. To do so, login and open Google Analytics. Go to the 'Audience tab' then view 'Technology'. Select 'Browser & OS' and choose 'Screen Resolution'. You can then see the most popular screen resolution of people coming to your website.
It is also good to check how your website looks in different screen resolutions to get a feel for your consumers' experience. To see where the fold is on your website for different screen dimensions, use the inspect element tool in your Chrome browser to alter your screen resolution.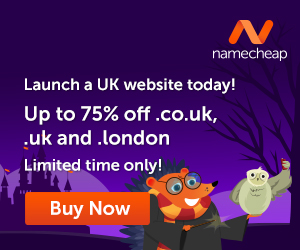 Right-click anywhere on your page and select 'Inspect Element'. Click on 'settings' and select 'Overrides'. Check 'Enable' and 'Device metrics' then input the resolution you found earlier in Google Analytics. Close the override to return to your normal resolution.
Hopefully, you now have a better understanding of two of the critical steps that you need to consider when it comes to designing a website for the education market.
Just browsing around, I found an EXTREMELY interesting article that you will find very worthy of your time – 25 Insightful Online Education Statistics for Eager Minds written by Tea Turkalj Ilijasic. The numbers will 'blow your mind' as the cliche goes! Have a look and be sure to leave your thought too.
We hope that this information helps.
---
Images courtesy of Pixabay, UnSplash and Pexels.
When you learn how to create your own blog you get to choose the things that you write about. You can also use the blog to make extra income.
Here is where I learned how to create my own blog and connect with people who helped me along the way.
Make Another Dream A Reality – Get Your FREE Hobby Makeover Guide TODAY – This is your motivation to make a new start in your life.