[List]3 Website Issues That Will Kill Your Business Dead Cold!
Let's talk website issues and quite simply businesses online. There are millions of websites online. In fact, there are hundreds of millions of websites online and more are created every year. It's never been easier to create your own site. There are builders these days that will allow you to do this in a matter of minutes.
However, only a fraction of the websites that exist see more than a couple of visitors a day. The rest are dead pages. They are pointless. They don't provide any real value and certainly aren't gaining any momentum or income. So, what happens to these websites and how can you avoid the same fate with your own creation?
No Updates
You need to constantly and continuously update your website with new information. A website shouldn't be stagnant. It needs to always change. You should regularly be adding fresh information that is going to provide real value for your target audience.
This means that you should be adding new content on a daily, weekly, and monthly basis. Ideally, you need to make sure that you set up a strategy where there is always new content for your business website. You can even use an automated tool to keep things consistent and ensure that content is added when your target audience is most active online.
Tech Failures
The technical aspects of a website are important. Without the right technical goals ticked off your website will have a high bounce rate. This means a large percentage of users will be clicking off without engaging. That doesn't always mean committing to a sale.
Engagement can be different depending on your business model. For instance, engagement could refer to clicking on a piece of content. Low levels of engagement and a high bounce rate are going to negatively impact the SEO of your business and your site will essentially be dead in the water. One of the worst tech failures is a slow load speed. This is why you should always use a professional hosting solution like Nestify for your site.
A Penalty
A penalty is like an own goal against your website. You should always be working to build up your SEO to improve your ranking. However, if you use SEO tactics that Google deems to be unacceptable then you are going to ultimately end up in the dog house.
They will punish you and cripple your ranking, knocking you out of the SERPs. If users can't find your website, then there's no point in it being online. This means that you need to immediately work to get things back on track with the help of an expert.
We hope this helps you understand some of the key reasons why a website can die a painful death and what you can do to avoid your web page suffering a similar fate. If you take the right steps then you can guarantee that your website does have longevity and always sees a healthy level of traffic.
Remember, if you forget about your website then users are going to forget about it as well. A website is a little like a garden. If you don't keep it maintained, then it will die and no one will want to go anywhere near it.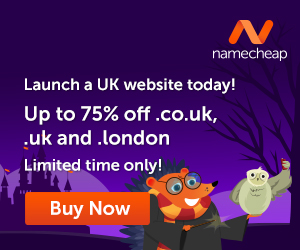 ---
Images courtesy of Pixabay, UnSplash, and Pexels.
Do you know that the more you use your brain, the better it is for you? AND, the more difficult it becomes to get 'old'? Yup, the brain is really a 'muscle', and the more you 'exercise' it, the better and stronger it becomes. With that said, let's see how we can make the brain better.
How about that second career? Ever thought about writing? Or even have someone write for you if you think this would be a better alternative? Well, how about creating your own website? Letting your voice be heard…without actually talking…but using words online. We all have a story within us…what's yours?
The time is NOW, step out into the world of possibilities…do something different and discover new horizons. It is not difficult and certainly easy when you know the way to do it.
Let me introduce you to Wealthy Affiliate, the place where I learned how to create a website and 'let my voice be known'. This is where I learned how to create my own blog and connect with people who helped me along the way.
Get your free hobby makeover guide I created to help you get started.

In it, I will tell you:
When you learn how to create your own blog, you get to choose the things that you write about. You can also use the blog to make extra income.
Make Another Dream A Reality – Get Your FREE Hobby Makeover Guide TODAY – It is your motivation to make a new start in your life…no matter where you are – geographic location is NEVER a problem either, especially when you live the laptop lifestyle.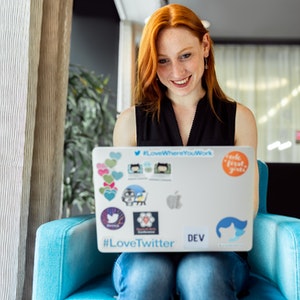 Photo by ThisIsEngineering from Pexels