[List]What Is Digital Transformation In Business – 3 Keys To Help You!
Image via Pexels – CC0 Licence
Do you know what is digital transformation in business? What's on your agenda when it comes to digital transformation? Every company, from small start-ups to large corporations should be on a path of innovation when it comes to the digital tools they use to do business. It's a highly individual journey, but when it's done right, then the end result can be a complete transformation.
Assessing the requirements of your business and the opportunities it has can give you a small business digital strategy to follow. But this change doesn't require huge and costly investments – a lot of tech is not only accessible, even to start-ups, but it's also scalable, meaning that it can be implemented gradually and grow alongside your business.
Your company may have a multi-year journey ahead to get to where you want to be, but the sooner you get started, the more benefits you can reap. Create a road map with a reasonable budget, and you could be closer in just a few months.
Plan Your Strategy
Companies that go into upgrading their tech with a piecemeal approach are liable to make expensive mistakes. Purchasing systems individually means that they may not integrate with each other at a later date, and you may find inefficiencies, higher costs, and duplicated functionality.
It's much better to take the time to plan out what tech innovations fit the unique needs of your company. It could be that you're crying out for a first-rate CRM system to manage all your customer data and allow you to get much more targeted with your marketing.
Or perhaps you need to invest in a desktop as a service so that your systems are easily accessible to employees in geographically diverse locations. Small businesses certainly can't afford to sink funds into sub-optimal technology platforms, so spending time to map out your ideal solutions will serve you well in the long run as you ask yourself what is digital transformation in business and how it can improve your undertaking.
Find A Good Technology Partner
Most SMEs don't have a wealth of tech buying experience, so it makes sense to partner with a consultancy that can help steer you away from costly mistakes.
Outsourcing to a tech consultancy is a great way to maximize the resources that you have available at the time and focus on the areas where digital tools can help your business to make the biggest gains.
A good consultancy will be able to recommend solutions that fit your budget and integrate with any existing technology platforms that you're already using.
Get Staff On Board
Getting people to agree with your proposed technology solutions is sometimes half the battle, so include in your strategy ways of getting staff bought into your digital transformation plans from the start.
Talk to employees before committing about what they need out of a system to make their jobs easier, and explain what you're planning and why it's needed.
Teams can be fairly resistant to change, so it's important to engage people early and influence them. Demonstrate how things like cloud databases could make their jobs easier or help the company to hit a particular target.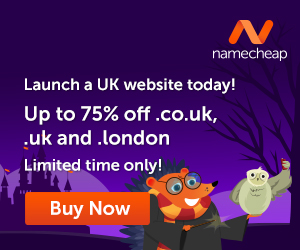 Allow space for feedback and aim to genuinely take it on board -after all, your team is the one who will be using the new systems most on a daily basis. Yes, it pays to know what is digital transformation in business and the role it can play to improve yours!
---
Images courtesy of Pixabay, UnSplash, and Pexels.
Do you know that the more you use your brain, the better it is for you? AND, the more difficult it becomes to get 'old'? Yup, the brain is really a 'muscle', and the more you 'exercise' it, the better and stronger it becomes. With that said, let's see how we can make the brain better.
How about that second career? Ever thought about writing? Or even have someone write for you if you think this would be a better alternative? Well, how about creating your own website? Letting your voice be heard…without actually talking…but using words online. We all have a story within us…what's yours?
The time is NOW, step out into the world of possibilities…do something different and discover new horizons. It is not difficult and certainly easy when you know the way to do it.
Let me introduce you to Wealthy Affiliate, the place where I learned how to create a website and 'let my voice be known'. This is where I learned how to create my own blog and connect with people who helped me along the way.
Get your free hobby makeover guide I created to help you get started.
In it, I will tell you:
When you learn how to create your own blog, you get to choose the things that you write about. You can also use the blog to make extra income.
Make Another Dream A Reality – Get Your FREE Hobby Makeover Guide TODAY – It is your motivation to make a new start in your life…no matter where you are – geographic location is NEVER a problem either, especially when you live the laptop lifestyle.
Photo by ThisIsEngineering from Pexels