Your Office's Back End Is Vital For Business Success

If you think your office's back end is unimportant, think again. Mountains of data now suggest that it is one of the linchpins that holds the entire organization together.
Without a robust and functional working environment, people just aren't going to perform at their best. And if they're not working as hard as they can, the competitors are winning. You don't want that.
Your office's back end refers to – the stuff that makes it tick – this is vital to continued success. Here's why.
Workers Need Ergonomic Solutions
Some employees in any organization put in long hours to earn money to take care of their families. For that reason, they're often chained to their desks all day and even late into the evening.
When you're stuck in the same position for so long, it has an effect on one's biology. The longer workers are bent over their computers, the more likely they are to run into postural issues.
Don't underestimate the importance of ergonomics in the office, especially chairs and keyboards. If people can't adjust their seating to put them in the right position, they'll soon start to experience pain and slack off the job – not what you want.
Try to find ergonomic solutions. Ask yourself whether the chairs are adjustable enough. If they're not, get in touch with your supplier to find better options. You don't want people in your organization to become discouraged, just because they can't get into the right position.
Air Conditioning Plays A Vital Role In Productivity
Climate control in your buildings makes a remarkable difference in how effectively people can work. If it's too hot in the summer, people more easily become flustered and spend all day trying to cool off instead of focusing on their work.
Offices are particularly prone to overheating over July and August because of the number of computers they contain. Each PC churns out hot air all day long, making rooms even more unbearable.
But here is the solution: supply components to fix the necessary systems. For instance, solenoid valves, tubing, and other spare parts are all available online. The more of these contractors can find, the easier it is for them to maintain better systems.
If people are currently out of the office because of COVID-19, now is the perfect opportunity to invest in your systems so that they're ready to go when workers return.
Correctly Arranging Your Space Yield Long-Term Dividends
Finally, correctly arranging your space can make a massive difference to overall productivity levels in your organization. For instance, adjusting your area to minimize average walk time to the bathroom can lead to benefits that accumulate over the long term. Similarly, things like placing as many desks near the window to maximize daylight can also make a difference.
You don't have to renovate your entire office either. This exercise is more about rearranging all your stuff instead of ripping out old furnishings and replacing them.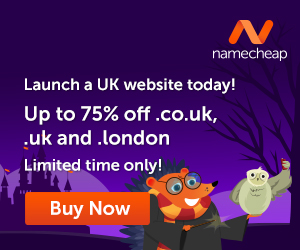 Furthermore, you can use smart programs that use machine learning to optimize your spaces according to your criteria. Yes, any improvement to your office's back end will only result in 'front end value'!
---
Images courtesy of Pixabay, UnSplash, and Pexels.
Do you know that the more you use your brain, the better it is for you? AND, the more difficult it becomes to get 'old'? Yup, the brain is really a 'muscle', and the more you 'exercise' it, the better and stronger it becomes. With that said, let's see how we can make the brain better.
How about that second career? Ever thought about writing? Or even have someone write for you if you think this would be a better alternative? Well, how about creating your own website? Letting your voice be heard…without actually talking…but using words online. We all have a story within us…what's yours?
The time is NOW, step out into the world of possibilities…do something different and discover new horizons. It is not difficult and certainly easy when you know the way to do it.
Let me introduce you to Wealthy Affiliate, the place where I learned how to create a website and 'let my voice be known'. This is where I learned how to create my own blog and connect with people who helped me along the way.
Get a free hobby makeover guide I created to help you get started.
In it, I will tell you:
When you learn how to create your own blog, you get to choose the things that you write about. You can also use the blog to make extra income.
Make Another Dream A Reality – Get Your FREE Hobby Makeover Guide TODAY – It is your motivation to make a new start in your life…no matter where you are – geographic location is NEVER a problem either, especially when you live the laptop lifestyle.
Photo by ThisIsEngineering from Pexels