Why Are Logistic Companies Thriving During Covid?
With thousands of businesses closing down and millions applying for unemployment benefits, why are the people working at logistic companies safer than most?
The pandemic has been a rough ride for most people. Whether it's due to furlough or not being able to leave the house without fear of retribution, it's easy to see why individuals and corporations alike are struggling.
However, individual businesses within specific industries are bucking the trend, such as logistic companies. With so much bad news, it's nice to hear how some organizations are equipped to survive and thrive.
Here is how they are doing it and why entrepreneurs may want to take notice.
Medical Supplies & Equipment
The stuff that we once took for granted is now in demand. It's almost impossible to find cheap hand sanitizer today, whereas supermarkets and stores could barely get rid of the strange-smelling liquid before March.
Currently, supplies, regardless of size, are lucrative tender for logistic businesses because consumers want them, companies want to sell them, and freight trucks and ferries have the infrastructure to deliver.
As the need for N95 masks, hand sanitizers, and test kits grows, logistic companies can pick up the slack to stay out of the red and in the black.
Groceries
Another sector that has boomed during the health crisis is the food and drink industry, particularly the grocery sector. Again, panic sets in and shoppers attempt to stockpile as many products as possible, leaving a shortage on the shelves.
Thankfully, for the average consumer and logistic enterprises, there hasn't been a gap in the supply chain yet, even with the strain put on it during March and April.
This is because grocery transportation is an area that logistic businesses have switched to in a bid to avoid redundancies and remain open.
Travel & Tourism
Not many sectors have had it as tough as the travel and tourism industries. However, there is a silver lining. While passenger numbers are down, many shipping companies are leaning on the logistical side of their operations to plug the hole.
For example, the likes of P&O already twin the hospitality element of their trips with shipping freight. When the tourism industry rebounds and people are happy to travel once more, the profits should return to normal.
Until then, the business model gives them the best chance of surviving. At least shipping businesses continue to trade, thanks to logistic organizations.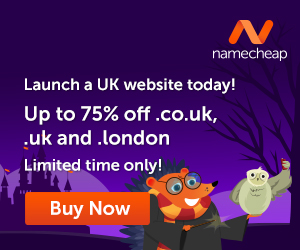 Adaptation
A feature of the above is the ability of logistic companies to adapt. Instead of hoping for the best and waiting for government intervention, or a miracle, the majority of firms worldwide have tweaked their services.
This has led them to carve out new opportunities in a market that is severely lacking in earning potential during Covid-19. There is no way to tell the future, but it isn't a stretch to say that the logistic industry looks set to survive, unlike many others. Some might say it's thriving.
As an entrepreneur, what can you take for the example set by the logistic sector?
---
Images courtesy of Pixabay, UnSplash, and Pexels.
Do you now that the more you use your brain, the better it is for you? AND, the more difficult it becomes to get 'old'? Yup, the brain is really a 'muscle', and the more you 'exercise' it, the better and stronger it becomes. With that said, let's see how we can make the brain better.
How about that second career? Ever thought about writing? Or even have someone write for you if you think this would be a better alternative? Well, how about creating your own website? Letting your voice be heard…without actually talking…but using words online. We all have a story within us…what's yours?
The time is NOW, step out into the world of possibilities…do something different and discover new horizons. It is not difficult and certainly easy when you now the way to do it.
Let me introduce you to Wealthy Affiliate, the place where I learned how to create a website and 'let my voice be known'. This is where I learned how to create my own blog and connect with people who helped me along the way.
Get your free hobby makeover guide I created to help you get started.
In it, I will tell you:
When you learn how to create your own blog, you get to choose the things that you write about. You can also use the blog to make extra income.
Make Another Dream A Reality – Get Your FREE Hobby Makeover Guide TODAY – It is your motivation to make a new start in your life…no matter where you are – geographic location is NEVER a problem either, especially when you live the laptop lifestyle.
Photo by ThisIsEngineering from Pexel