The Reason Why Your Business Shuts Down Is Never What You Expect
Interesting title, isn't it? Why your business shuts down – read more to see possible causes. It is a sad reality that something like 80 percent of businesses will fail within ten years. It is an indication of how rarely people succeed in the free market. Human effort is, for the most part, a story of failure. 
What is interesting, though, is that the reason companies close isn't usually what their founders predict. Sometimes it is something as basic as a lack of demand, but often the story is much more convoluted than that. 

The current pandemic is an excellent example of a business risk that nobody thought about before. Firms were humming along merrily at the start of the year, looking forward to another twelve months of growth.
It is a sad reality that something like 80 percent of businesses will fail within ten years.
Then last week, governments all over the western world began shutting down their economies en masse, creating one of the greatest disasters that the world has ever seen.
Here are some of the reasons why your business shuts down unexpectedly (besides the obvious). 
You Lose Talented People
We typically think of business failures as being the result of an inability to market to customers and drum up demand. But when you look at what happens in firms, you soon see that there's much more to it than that.
It's not just about a poorly conceived advertising campaign. At the root of many failures is the loss of critical talented people. 
Don't underestimate the importance of holding onto your key players. If they suggest that they might leave, then do whatever you can to make them stay.
Increase their pay to what they're worth if necessary. 
You Fail To Meet Health And Safety Standards
In today's hyper regulated society, health and safety standards are paramount. Companies that fail to adhere are at risk of being shut down by the relevant authorities, preventing them from carrying out their work. 
If you notice that you have an infestation, things like Legacy Pest Control Commercial services can help. These companies sweep in and deal with the issue fast, ensuring that you can clean up the problem quickly before it has an impact on your ability to provide a service.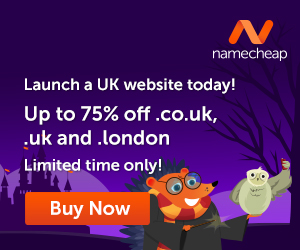 Put simply, pests like rats and insects can cause a wide range of issues for a business, and therefore reaching out to a local exterminator as soon as you notice the first signs of an infestation is strongly recommended. The quicker an infestation is dealt with, the better the chances of any unwanted pests being removed for good. 
If you continue to miss health and safety targets, the authorities may decide to move in and shut you down, even if your business is thriving. Regulatory compliance, therefore, should be a top priority at the management level. 
You Don't Have An Adequate IT Backup Service In Place
IT networks are notoriously fragile. Something as simple as a software update can knock you out of actions for days, interrupting your processes, and putting your business on the line. 
Where possible, backup all your systems in the cloud and on virtual servers. Taking this step will make it much easier for you to continue if your primary systems fail. 
You Take Financial Risks That Backfire
When business is booming, taking financial risks with your cash reserves seems like a good way to make a little extra money. But when the recession inevitably arrives, all those investments can suddenly turn sour – just when you need them the most.
I hope these tips on why your business shuts down, apart from the obvious ones, will help you steer clear of it happening. 
---
Images courtesy of Pixabay, UnSplash and Pexels.
When you learn how to create your own blog you get to choose the things that you write about. You can also use the blog to make extra income.
Here is where I learned how to create my own blog and connect with people who helped me along the way.
Make Another Dream A Reality – Get Your FREE Hobby Makeover Guide TODAY – This is your motivation to make a new start in your life.