Want to work from home? Helpful Handy Tech Tools[List]
These days, it is not unusual to work from home – or wanting to do just that. Let's look at a few basic tech tools that will help you accomplish your remote work space plans.
These days, technology makes it easy to work from home.
Improvements in technology have made things much easier for everyone in recent years, but particularly those in business. Globally, we are all embracing the digital tools available to us, and it is now pretty difficult to get anything done in the business world without using some form of technology, whether it be a computer, mobile phone or another device.
The 10 Best Jobs Working From Home
Jan 22, 2019 … Working from home is the job dream situation for millions of workers. But it may surprise you to know there are literally hundreds of companies …
However, there are so many things out there, promising to make your life easier in one way or another that it can feel overwhelming. Here, we look at some of the key items of technology and other tools that can help you to run your business smoothly, especially when you work from home.
A Computer
A computer is no longer a luxury in the business world – it is an essential. It will undoubtedly be your most important tool, whatever industry you work in. It allows you to run a website, manage orders, have social media accounts, send emails and everything else in between.
Because of its importance, you should try to buy the very best one that your budget allows. Computer technology becomes outdated very quickly, so if you can, try to keep up with updates and maintenance, and upgrade your machine as often as you can. These days, more people tend to go for laptops over desktop computers. While they are generally more expensive, it offers you a much higher deal of flexibility, allowing you to work wherever you want.
Internet & Phone
Again, without a decent internet connection and a reliable phone line, you are probably going to find it very difficult to run a business, as you cannot stay in touch with customers and clients. Before you sign up to an internet provider, do your research and make sure they offer everything you need. You may also want to consider some form of portable internet access, such as a dongle, to allow you to work remotely.
In terms of the phone – a landline is seen as more professional, and some internet providers insist that you have one if you have their internet connection. However, a reliable mobile phone contract is also important for any out of hours emergencies or if you are out of the office. You don't have to give your customers or clients this number as many operators allow you to divert calls from your landline to your mobile.
Other Equipment To Work From Home
Of course, this wholly depends on the field that you work in. If you are a photographer, for example, you will need a camera, lighting, flashbulbs and other equipment related to the job.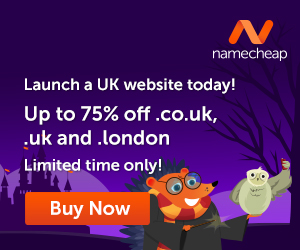 A useful piece of equipment for most businesses is a laminator – they are usually pretty cheap to pick up and means you can laminate signs and posters to reuse over and over again, saving you money. For your marketing, you could look at investing in a vinyl cutting machine to make your own decals. vinylcuttingmachineguide best vinyl cutting machine is pretty useful for helping you to choose the right one.
Being in business means having and using the best tools to keep you in business, I hope this short list concerning work from home tech tools gives you a basic idea of which ones to focus on. Much success.
---
Images courtesy of Pixabay.
When you learn how to create your own blog you get to choose the things that you write about. You can also use the blog to make extra income.
Here is where I learned how to create my own blog and connect with people who helped me along the way.
Make Another Dream A Reality – Get Your FREE Hobby Makeover Guide TODAY – This is your motivation to make a new start in your life.