Copyrights And Wrongs:How Is Your Intellectual Property Management?
Ever wondered about your intellectual property management – what you need to do to ensure it? What you could do if you find that it is being compromised or worst yet, stolen? Well, read more in this contributed article and see if you can glean some pointers to set your mind at ease.
In a world dominated by the internet, a huge amount of the work people do doesn't have a tangible result. Instead, files, ideas, and other intellectual property often make up the bulk of the production a company will be responsible for. Unlike a physical product, though, protecting your ideas from those who want to steal them can be a big challenge.
Ever wondered about your #intellectual_property_management - what you need to do to ensure it?
To help you out with this, this post will be exploring the work which goes into protecting your IP in the modern world, ensuring that you never get caught out by a thief.
Keep Things Secret
People won't be able to steal your from you if they don't know what you've got, and this gives you a simple way to start this process: keep it secret – a basic way to enforce your intellectual property management. To achieve this goal, you may need some legal documents in place, with non-disclosure agreements being a powerful tool when you're trying to keep your team members from releasing information.
Along with this, working hard to ensure that your computer systems are always secure is also a good idea. Data will often get leaked even when people care enough about it, but this won't be something you have to worry about if you've worked hard to keep the whole thing a secret.
Use Your Protection
There isn't a process you have to go through to get something protected by copyright law, with all the work that you do, it automatically comes under this banner. This doesn't mean that the protection you have is enough, though. Instead, you should always be looking for new ways to boost the protection for your ideas, using anything from:
warning notices to deter criminals

to trademarks and patents to give yourself proper legal backing.
It can be easy to assume that your work is completely safe when it comes to the law and no great need for intellectual property management. In reality, though, if it can't be proven that you own something like this, you may as well not have access to it.
Get The Right Help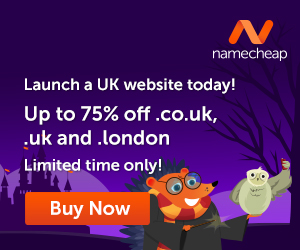 Fighting a case of copyright infringement can often be very easy, with websites like YouTube and Facebook making it possible to flag when people have stolen from you. In rare instances, though, you could find yourself in the heat of battle over something like this.
To help you out, lawyers like Helen Yu have a wealth of experience in the field of copyright law. Finding people like this is a simple matter of reading biographies, reviews, and other articles about them which are scattered around the web. It's always worth finding someone who's already proven they can do the job.
With all of this in mind, you should be feeling ready to take on the challenge when it comes to protecting your intellectual property management as a small business. A lot of people struggle with work like this, finding it hard to know what they need to do to keep a hold of what they've work so hard to make. As time goes on, this should get easier and easier, but you will always have to work hard if you want to fight your corner.
Images courtesy of Pixabay.
You can put your thoughts on paper but learning how to build your own blog is something different. If you have the right training it is not that difficult.
When you learn how to build your own blog you get to choose the things that you write about. You can also use the blog to make extra income. Here is where I learned how to build my own blog and connect with people who helped me along the way.
Click Here and see what it is all about!