4 Subtle Signs Your Business' Atmosphere Is Toxic
Bosses continuously search for subtle signs that the company's atmosphere is toxic, and you should. Without a healthy workplace, the aims and goals set out in your business plan won't come to fruition, so it's essential to eliminate toxicity straight away.
The problem comes when you fail to spot the signs because they are subtle. Sometimes, it's the little features that have the biggest impact, and that's a scary thought when the organization's bottom line is on the chopping board.
Locating and dealing with toxicity is essential regardless of whether the signs are in your face or go under the radar. To help you with the latter, below are four examples and the solutions.
There's Little To Zero Pushback
Give employees a chance, and they'll tell you how they feel and why it's your fault. There's no reason to take their opinions to heart; you should consider them to boost productivity and output levels. So, when workers are quiet during or after meetings, it might not bode well for morale.
Either they're scared to speak out for fear of recrimination or don't believe their views will be seriously considered. To combat a post-meeting huddle that doesn't include you, it's vital that you treat your staff and their ideas with respect. Tell them why it's not a suitable option right now without being dismissive.
Colleagues Are Lonely
Plenty of workplaces must deal with cliques, or even worse, a culture where nobody speaks. Although businesses that waste time chatting and gossip don't fare well, there's no need to ban talking. Allowing colleagues to speak openly is how ideas and information are shared effectively.
Break times are when you should analyze the atmosphere as co-workers might sit in silence staring at their phones. If they don't socialize in their free time, they won't do it in the office, which is why school furniture is helpful. Jigsaw seating for cafe and breakout areas will encourage them to get to know each other better, negating internal conflicts.
People With Similar Traits Get Promoted
Look around – do the last five people you promoted share personality traits? Usually, the answer is yes because the boss, or the person doing the hiring, promotes those who reflect their own qualities.These are examples and subtle signs that you need to take notice of.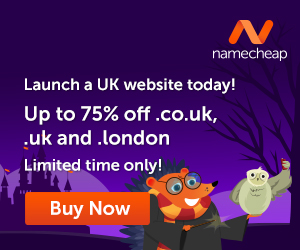 Unfortunately, a lack of diversity is terrible for growth as your business must collect and collate information from varied sources. That's how to be original and increase your market share. The next time a promotion is on the cards, try to gauge whether there is enough diversity running through the company's hierarchy.
Under-Performers Are Still Employed
Yes, a boss needs to trust workers and provide them with freedom and flexibility. Of course, this is only the case when the person in question has earned a certain level of leeway. People who perennially under perform should be removed as quickly as possible, or else it sends the wrong messages.
Firstly, it shows others that standards aren't high, meaning they might follow suit. Or it proves that you're spineless and can't make a tough decision.
You've got to ensure they know this isn't the case to boost the atmosphere in the workplace. Be transparent and also aware of subtle signs that should clue you in as to the true culture of your business environment.
---
Images courtesy of Pixabay, UnSplash and Pexels.
When you learn how to create your own blog you get to choose the things that you write about. You can also use the blog to make extra income.
Here is where I learned how to create my own blog and connect with people who helped me along the way.
Make Another Dream A Reality – Get Your FREE Hobby Makeover Guide TODAY – This is your motivation to make a new start in your life.