Bridging The Generational Marketing Gap In Your Business
I know that we are all too familiar with the generational gap, but have you ever thought about business and the generational gap?
Does it exist?
How would you define it?
Read more about this idea from this contributed article below.
In the modern business world, many of us turn our noses up at traditional methods. Sure, they worked at one point, but what good can they do us now? IT solutions are all you need these days, aren't they? Indeed, the majority of modern business advice would make you believe as much. It's all about tweeting in the right key and working on websites with wow factor. In this generation divide, young is winning out.
But, this may not be as clean cut an issue as you think. Undeniably, young, fresh methods are essential. But, can you afford to forget about the older generation of ideas which have served businesses for years? Perhaps not, especially if you want to stand apart from the current crowd. When everyone's operating online, getting a little more physical could well be what sets you apart. Even better would be to marry the two ideas, and breach the generation gap once and for all. How better to get the best of both worlds? And, here are a few ways you can do just that.
Socialize Your Business Cards
Business cards, and whether they're still necessary, is a source for much debate. Those who have used cards for years are reluctant to give up the method. But, e-commerce businesses don't have much call for them. In truth, though, business cards are always useful.
How better to give people all the information they need about you, in one neat place? All you need to do is modernize the information you provide. Most people don't fax anymore, and the majority don't even need a phone number. Instead, focus on providing your Twitter and Instagram handles. Oh, and don't forget to include your website address, too.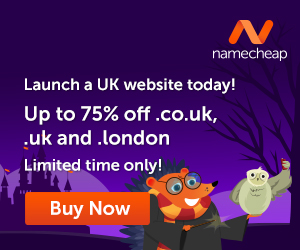 Modern Magic In Physical Marketing
Once upon a time, the only way to reach customers was by using flyers, brochures, and other forms of direct mail. And, it may still be worth paying attention to these methods. Brochures, especially, are always worth your time when catching customers' attention. But, you can actually take this method one step further. There's no reason you can't promote your brand and message from direct mail to the internet with cross-platform marketing! This way, brochures you send out will have personalized links for customers. You can also use this to ensure you can target your marketing.
What could be better?
Modernize Your Physical Store
And, of course, despite fear mongering, physical stores/spaces still have their place. While it's true that many companies operate solely online, many startups still see the importance of physicality. What fewer people realize is that using the latest technologies, it's possible to bridge the gap here, too.
Instead of providing tills, why not let customers place their orders on computers in a self-scan setup? You could even offer personal scanning guns if you think this would work. Methods like these ensure you use the latest technologies, as well as providing the convenience modern consumers value. These and many other techniques could serve you well.
My Final Thoughts
It really doesn't matter how 'you choose to slice the pie', what does is how you choose to display it – how you choose to make it inviting to others. There are many resources to help you achieve nirvana and success in your business. Take the time to research, outsource, educate, and implement to ensure that your business (online or offline) is well on it its course to success!
Images by Pixabay and Flickr