Control Demand By Getting Into The Driver's Seat!
Running a business can be a demanding task at times, and this is one reason why you need to control demand of your business by 'getting into the driver's seat'. It is not about being a 'control freak' but it is everything about getting things in place and to being organized when it comes to 'running the show'.
Take a look at this contributed article and maybe you can implement some of the suggestions to help you control demand in your business.
As a business owner, you're likely visited by a host of nightmares about your company. Do you wake up in a sweat imagining yourself naked at a meeting? Do you cry out when a dream colleague attempts to sue?
Or, perhaps you keep waking because you worry about not being able to keep on top of demand. The scroll of orders keeps coming, but you only have two arms and no way to keep up with them.
If you're starting out, you might think this is a ludicrous nightmare. Surely excessive demand is any business owner's dream? But, think about it. The demand might be there, but it'll soon fade if you can't keep up.
What's more, your enterprise would struggle to bounce back after a blow like that. If a customer had to wait three months, they certainly wouldn't come back for a repeat experience. So, you could say this is a valid nightmare, after all.
But, instead of letting this newfound fear send you off the tracks, take the wheel to control demand the way you want it. You don't have to take shots in the dark and risk not having the ability to keep on top. Instead, consider the following ways to drive your ability to meet demand.
Know Your Product
Knowing your product is vital in many ways, and helping to keep up with demand is one of them. Most products and services experience peaks and troughs through the year. A clothes retailer, for instance, may have better luck during season changes.
A company developing fans will, naturally, experience increased demand during hot weather. Even those offering legal services can expect to see patterns like these. So, use market research to ensure you know when demand will be highest. By increasing production during those periods, you can ensure you always fulfill orders.
Prepare For Special Events
In many instances, you'll also be the one driving demand. Any business owner should embrace marketing campaigns and promotions. But, it'd be a bit embarrassing if you drove the business without being able to keep up. As such, you should make sure to prepare for increased demand during special events.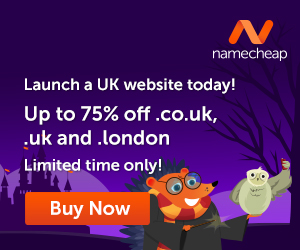 If you have a major digital marketing campaign coming, for instance, you may see increased levels the moment it lands. Equally, special promotions can bring increased custom for brief periods. So, order more stock, and consider working with temporary staff for the duration.
Expand Your Team 
Speaking of temporary staff, that brings us to our last point. Even if you manage to keep the wheel steady during the first demand increases, you may start to wobble if things go on for longer than expected. If a marketing campaign works, for instance, those higher levels of demand won't go anywhere.
As such, you should look at employing a team who can help you get on top. Now you know you have the profits coming in, there's no reason you can't afford this with ease. From there, you can drive demand even higher.
Images courtesy of Pixabay and Pexels.
---
How would you like to learn how to post on a blog like this one?
You can put your thoughts on paper but learning how to build your own blog is something different. If you have the right training it is not that difficult.
When you learn how to build your own blog you get to choose the things that you write about. You can also use the blog to make extra income. Here is where I learned how to build my own blog and connect with people who helped me along the way.
Click Here and see what it is all about!