When Your Company Needs Experts In Business
In the 'real world', having experts in business WILL make a difference for any company. It would be nice to think that we could always do everything for ourselves. That when our businesses ran into problems, we'd have the skills and knowledge needed to fix them alone.
Life would certainly be easier if we always had the answers. If we always knew what we needed to do next, and if we were always the best at everything. Although in life, that would perhaps be a little boring, in business it could have countless advantages.
Photo Source – CC0 Licence https://pixabay.com/vectors/email-email-marketing-newsletter-4284157/
But, for the vast majority of us, it's quite far from reality. We don't know everything and as keen as you might be to learn, as eager as you are to get stuck in and make your business work on its own, few of us are experts in everything.
This means that trying to do everything for yourself can hold your business back. While you might learn lessons from your mistakes, there's still only so much that you can do on your own – before you admit to needing experts in business that will 'lighten your load'.
Spending money getting help from experts, either employing staff, outsourcing projects, or hiring freelancers to help us with specific tasks, who can help you to make money.
...few of us are experts in everything.
It can help you to push your business forward, giving it the attention that it deserves and it can free up your time to focus on critical, creative tasks that you wouldn't trust to anyone else. Here are some of the places where getting expert help could be worthwhile.
Marketing
You could have the best business in the world, and it wouldn't make money if no one knew about it. In today's world, most people think that they can manage their own digital marketing campaigns.
But, in truth, most of them do it poorly. They don't set themselves apart and they blend into the crowd. A professional marketing campaign can help you to get noticed and push your business much further than you'd ever manage on your own.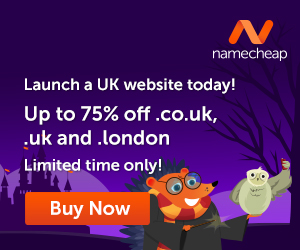 Accounting
In the early days, most of us can manage our own accounts. But, when your business grows, it becomes much more complicated. An accountant will ensure that things are done right. Reducing the risk of fines and even saving you money by declaring the appropriate expenses.
IT Support
IT is becoming a more significant part of modern business. You might not be able to work at all without the internet. So, what if your network is down? Or your website is hacked? What happens if there's an IT issue that you can't fix, how much downtime would you face? Getting Network Support can mean that your business is protected.
Maintenance
What about your work space itself? Sometimes, it's hardware that fails us, or fails to work at it's best. While you might do your best to take care of any equipment that you use, it isn't infallible. Get help with maintenance to keep yourself safe.
Anywhere You Feel Out Of Your Depth
The truth is that we've all got our own individual skills. You might not be an expert in everything, but you are bound to be great at some things. Get help when you are out of your depth.
Call in one of those experts in business when something comes up that you simply can't do, or can't do well. Know your own strengths and weaknesses and get help when you need it. You will be glad you did!
---
Images courtesy of Pixabay and Pexels.
When you learn how to create your own blog you get to choose the things that you write about. You can also use the blog to make extra income.
Here is where I learned how to create my own blog and connect with people who helped me along the way.
Make Another Dream A Reality – Get Your FREE Hobby Makeover Guide TODAY – This is your motivation to make a new start in your life.