Extending Your Premises While Minimally Affecting Your Employees
From time to time, as a business owner you might consider extending your premises as another step in an expansion effort. This can be an exciting time and milestone in the life of any company, because it shows that growth is now something that is worth reliably investing in.
While before that, it may have been seen as immaterial, there's perhaps nothing as clear as the expansion of a large building. This can give you the room for new tech systems, new offices, better security, or the luxuries you have been waiting for, such as a new set of meeting halls.
However, it's not hard to see how any construction can affect employees through and through. Not only this, but construction is a safety concern, and this means that conducting important risk assessments ahead of time can help you bring down potential injury risks to an ideal level of 0%.
But how can you achieve all these goals, still be productive, and prevent any large construction efforts from distracting or even disturbing your team? We have a few humble insights below:
Shifting Departments
There may be departments within the firm that are situated close to the renovation efforts taking place. Noise and debris can sometimes distract them from working well, or perhaps the safety concerns are not worth ignoring.
To this end, shifting departments around the building, or using temporary remote office block installations, or allowing certain portions of the workforce to remotely contribute to their tasks can be important.
Consider the working experience of those likely to be affected, and from that point curate the best solution going forward.
Safety Concerns
No matter how well signposted the area in which renovations are taking place are, at least one employee will find a way to enter a zone putting them at risk.
This is where additional safety additions, such as using a kVA generator to encourage thorough lighting of an area, secure gates and locks to prevent them from moving too deeply into a construction zone, cameras and temporary key card access setups can help your staff remain safe.
These measures can also help those inspecting the work, such as your board of directors, from putting themselves in harm's way while your hired construction services attend to their task.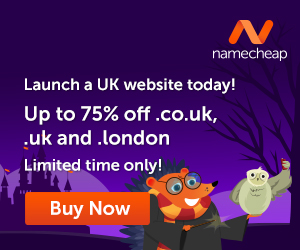 Informing Your Team
Keep your team in the loop. Expected renovation timelines, the weeks in which the moving of equipment may take place, how long they must park outside of the staff parking lot to make room for larger construction vehicles, all of this is important to keep your staff aware while you are extending your premises.
Sure, they may have little hand in actually constructing or extending the new premises, but can it hurt to know what designs you're opting for, or how the office might change?
Does it hurt to help them know how their workplace, where they spend most of their week, is changing? The more you can keep the team in the loop, the more they will feel less unaware or harmfully affected by the changes.
With this advice, extending your premises is sure to be a reliable venture, appreciated by all facets of your team.
---
Images courtesy of Pixabay, UnSplash and Pexels.
When you learn how to create your own blog you get to choose the things that you write about. You can also use the blog to make extra income.
Here is where I learned how to create my own blog and connect with people who helped me along the way.
Make Another Dream A Reality – Get Your FREE Hobby Makeover Guide TODAY – This is your motivation to make a new start in your life.