Every business owner, whether online or offline, wants to know how to get their small business noticed! Putting it simply – more exposure means more business means more profit and a long-term business. In this contributed article, you will find out 5 ways to get your small business noticed locally and who knows, it might pique your brain to come up with a few more for the visibility of your company!
5 Ways To Get Your Small Business Noticed Locally
Growing a small business is tough. While it's important to have aspirations, you need to walk before you can run. Focusing at a local level can help you grow your business in your local area, testing out what works to help your business grow wider.

Need some advice on how to get started? Here are five ways to get your small business noticed locally.
1. Look For Sponsorship Opportunities
Sponsorship is a great way for you to get your business noticed in the local community. Whether you sponsor local events or a sports team, it's a great form of advertising for your business that also helps you to give back. As a small business, you're not going to have much to spare at this stage, but any amount will be appreciated by those in your community.
2. Seek Local Press Opportunities
Getting your business' story out there can soon help to get your business noticed locally. You don't need to be a PR professional to secure good press coverage, and there are some effective ways of getting attention for your small business. If you've got an interesting story, a special promotion or a human interest side to your business, make sure you pitch it to the local press. With more and more publications taking their work online, you might find it's easier to get your story in local news outlets.
3. Work On Your SEO
SEO (Search Engine Optimization) is an important tool for businesses to help them get noticed online. It's even more important for local businesses. If you want your business to be the first thing they find when looking for services online, you'll need an effective SEO strategy behind you. Take a look at http://websiterocket.com/ to see how you can develop your business' local SEO. Getting some outside help can be a real asset if you lack the expertise in your business.
4. Make The Most Of Free Marketing Tools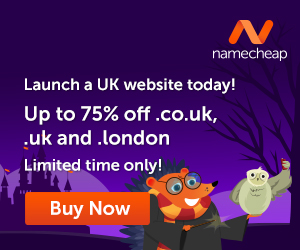 The right marketing strategy can do a lot to help you get your business noticed. While it may cost you time, effective marketing doesn't need to cost you money. There are free marketing tools that can help you to spread the word about your business and let those in your community know where to find you. Social media is free to use, and by creating a strong content plan, you can soon start to build-up a local following.
5. Do Something To Draw Attention
Businesses that make a splash are more likely to get noticed in their local community. Whether you set a cool challenge, brand a large item or offer some special themed days and discounts – it all helps to get your business noticed. Think of things that are within your budget that can set you apart from the rest of the businesses in the community and start spreading the word!
Growing your business takes some knowledge and planning, but it's worth it if it helps get your business noticed. Keep an eye on current trends and developments, including the key growth areas most business owners don't know about. Put plans in place to grow your business today, starting with your local community.
Would you like to learn how to post on a blog like this one? You can put your thoughts on paper but learning how to build your own blog is something different. If you have the right training it is not that difficult.
Once you learn how to build your own blog you get to choose the things that you write about. You can also use the blog to make extra income. Here is where I learned how to build my own blog and connected with people who helped me along the way.
Click Here and see what it is all about!
Images Courtesy of Pixabay, Unsplash, and Pexels.