How To Sell A Business In Today's Market
Is it time to move on from your business? Do you know how to sell a business in today's' market? As many business owners soon realize, selling a vested business is not an easy process.
...the money you get for selling your business could be essential for your future plans.
However, given all the hard work you've poured into your business, you don't just want to walk away or give it away for free – you deserve to get something for it.
Besides, the money you get for selling your business could be essential for your future plans – it could give you money to fund your retirement, money to pay off the mortgage or even money to fund a new business venture. Whatever the case, here are a few tips that could help you sell your business and achieve your dreams.
Consider Whether You Really Want To Sell
Selling a business is a big decision and you need to be certain that it's the right move for you. If your business has been causing you huge amounts of stress and you've had enough of the responsibility, you could be eager to get the business off your hands.
But there could be other options to consider such as hiring an assistant manager to take away the majority of the work, allowing you to take more of a backseat whilst still reaping rewards of your business.
This guide How To Phase Into Retirement And Take It For A Test Drive offers some handy advice on how to work part-time if you want to retire but aren't fully ready to let go of your business.
Meanwhile, if you're selling your business to take up another project, consider whether you'd be better off similarly keeping your business running part-time whilst you try out this other project to check that it's definitely what you want to do.
Of course, if your business is damaging your health through stress or strain on an injury, then it's probably a wise decision to sell and cut off all ties.
Also, if you have plans to travel or move abroad, you may not be able to still have the part-time commitment of a business and may similarly feel that selling entirely is the best option.
Get Your Business Valued
An important thing to know when it concerns how to sell a business, you need to know your business worth. Before you can start approaching buyers, you'll need to have a sales figure in mind.
Many business owners choose to value their business at about two/three times their annual revenue, however this could be a little ambitious if your company has been financially suffering in recent years or has garnered a poor public reputation.

You also need to consider whether you're selling assets with your business such as premises and equipment – if assets are included, this could allow you to push the price up.
For help to value your business, it could be worth reading this guide How To Value Your Business. Many business owners hire a financial advisor to help them with the valuation process.
Eliminate Your Debts
If your business has debts, it could be much harder to find a buyer. Work on eliminating as many of these debts as you can. You could consider taking out personal loans to pay off these debts, turning them into personal debts that are then your responsibility and not the responsibility of the next business owner.
When selling your business you may then be able to pay off these personal debts. Debt counselors may be able to help you find the best way of paying off your debts.
Keep Trying To Generate New Business
You'll attract more buyers with a growing business. Whilst you may be focused on selling and may have little motivation for growing your company, it could help your cause.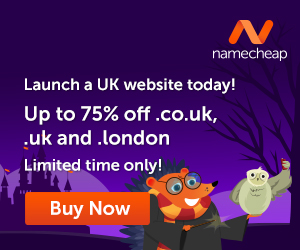 Keep pouring money into marketing and try to attract more customers. You'll want to avoid taking on any long term projects, however there's nothing wrong with taking on a few small projects just to boost your revenue and reputation.
Get Help From A Business Broker
Business brokers specialize in the buying and selling of businesses. You'll usually have to pay a service charge and commission to use their services, however you're likely to increase your chances of finding buyers, plus you'll have a professional to guide you through the selling process.
When choosing a business broker, make sure to read reviews to ensure that they have a good reputation.
It could be worth looking for specialist brokers that deal with your niche trade – there are brokers that deal exclusively with the catering industry or brokers that deal exclusively with retail.
This guide 7 Tips For Choosing A Business Broker offers more advice.
Network With Other Business Owners
Sometimes you can get lucky and find a buyer simply through your own networking. Consider joining local business groups – here you'll be able to talk to many local business owners, some of which may be looking to buy a new business or may know of someone who is.
You should also consider approaching owners of large companies who may be constantly buying up small business to expand their empire – some may even advertise that they're looking for business to buy.
Consider Handing Your Business To Your Employees
Another option could be to sell your business to one of your employees. This can have lots of advantages – if they're a senior employee, they may already know how your business works plus they'll be a familiar face to your other employees.
Your business may also maintain more of its identity rather than being swallowed up by another company. It's possible that you may have to re-evaluate the price though as it could be difficult for an employee to find the funding you're after.
Allow Time For A Transition Period
Once you've found a buyer, there will need to be a transition period in which you go over all the responsibilities as well as handling the legal changeover. You'll want to notify all your suppliers and customers of the change in ownership, as well as telling your employees.
If the buyer isn't a senior employee, you may also want to introduce them to your employees and let them build a rapport. This could take up to a year with some businesses, so wait a while before making any plans such a traveling or moving away.
Here's hoping that this contributed article – How To Sell A Business In Today's Market – will help you if and when you decide to that this is the way to go as it concerns your business. Much success.
---
Images courtesy of Pixabay and Creative Commons.
You can put your thoughts on paper but learning how to create your own blog is something different. If you have the right training it is not that difficult.
When you learn how to create your own blog you get to choose the things that you write about. You can also use the blog to make extra income. Here is where I learned how to create my own blog and connect with people who helped me along the way.
Click Here and see what it is all about!