How To Stand Out In Your Market – A Guide!
As a business, online or offline, seasoned or start-up, do you know how to stand out in your market? Well, here is a very concise guide to ensure that you can and will make a difference if you implement any or all of these tips. It is no 'walk in the park', but it might leave you 'singing all the way to the bank'!
Let's get started with the guidelines suggested by this contributed article.
The Ultimate Guide To Standing Out In Your Industry
In the world of business, there's so much noise. No matter what you do, or the industry you're in, you'll often find that you have to work really hard to get noticed. But that doesn't mean you can't shine your way to the top. Just because there's a bunch of businesses ahead of you right now, taking up the spotlight and absorbing all the attention, it doesn't mean that you can't have your chance to shine too.
When it comes to growing and getting to where you want to be, it's often important for you to be able to really connect with your audience. As much as you may feel that you need to outshine your competitors, that's kind of a myth!
Now, you do need to ensure that you're doing what you can to at least match what your competitors are offering, but it doesn't have to be in the same way. And you certainly don't have to look to them for inspiration.
Yes, what you offer should as a minimum be equal to what they offer, but you also need to go above and beyond if you're going to stand out. But how?
Well, the best way is always to go directly to your customer. When it comes to success, you have to know that you're absolutely meeting your clients' needs and that you're giving them what they want. Not what your competitors offer, not what you want to offer, but what they want. So let's use this idea to work out how you're going to stand out in your industry going forward.
Know Your Target Audience
First of all, you have to really get to know your target audience. Unless you do this, you'll find that everything else you try to do just won't work out for you properly. So think about who you're targeting and what kind of people would buy from your business.
These tips from Inc.com can help you to define your target market. It may seem like a lot of work, but putting the work in here will be what allows you to make the right decisions and get the best results going forward.
Get Your Branding Right
When you've worked out who you're targeting and you feel like you know everything about your audience and their needs, you'll then want to put some branding in place.
Think about the brand building steps you need to take to get the best results. Above all else, make sure that everything from your logo to your image is going to match up with your target market.
Nail Your Marketing Strategy
Now, you need to come up with a marketing strategy that incorporates everything that you've worked on so far. Think about the tactics you're going to use in order to engage your audience and drum up business. Really take some time to make sure that you have a good idea of how to get started. Don't worry too much about the finer details as you can tweak these along the way.
Get In Front Of Your Audience
From here, you need to make sure that slowly but surely you get in front of your audience on every platform that you can. But don't just jump into being everywhere right away.
You need to start off on one platform – master that – then get to another. Then, you should gradually have a presence in every place to target your audience, and know how to market specifically on each one. This is key in being able to stand out in your market.
Combine Organic With Paid
When it comes to your online activity, particularly with things like search and social media, it's often a good idea to go in with both organic and paid content.
Think about how you can use them both to support each other, as Adweek.com discusses. You'll want to trial a range of options to see how you can improve results with the right tactics for each approach.
Use Your Data
From here, you'll then want to make sure that you're using your data to drive your business insights and make better decisions. With your analytics, you can uncover what your audience wants from you.
If they're bouncing off certain pages or engaging with others, then you get an indication of what they're looking for. This can help you when choosing popular blog categories and topics too.
Get Creative
Next up, you're going to want to ensure that you're being as creative as possible with your content and your approach to marketing overall. If you want to stand out and really get the attention of your audience, then think of fun, different, and interesting ways that you can put entertaining and engaging content out.
Use Video
If you're not already using video, then this is the next change that you need to make. Working with video is a really quick and simple way to start connecting with your audience a lot more.
Think about teaming up with the right company, such as Lifetime-Media.com, to help you do this. Then create a collection of raw and real, or glossy and glamorous to be able to tap into a wide audience, and have content to share across all of your platforms.
Use Voice
Alongside video, you may also want to consider using voice platforms. Voice in business is becoming huge. Not only are we seeing podcasts really take off, but the use of voice in technology is only ever going to increase. So it's definitely a great innovation to take advantage of in order to help your business stand out.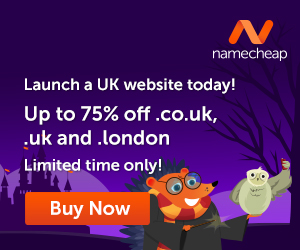 Meet Your Clients
Next, you're going to want to think about meeting your audience too. Whether we're talking clients, readers, or customers, getting out there and actually meeting them is going to help you incredibly.
This will not only allow you to strengthen your relationship with them and enhance their loyalty, but it will help you to get to know their needs a little more. That, in turn, then supports all the activity you're doing too.
Focus On Their Needs
Whether this is something that you uncover in person, as in the previous point, or aim to work on, going forward, you need to focus on their needs. Ask for feedback and do what you can to workout where you need to improve.
Do you need better customer service? A faster checkout process? See what you need to do to make their experience with you as effortless as possible.
Be Everywhere
Now, you're then going to want to make sure that you can have a presence at any industry event that you can. Yes, this will mean that you have to put a lot of work in, and you'll have a busy calendar, but it's worth it.
You need to know the importance of not only being seen at these events by your peers and your audience, but you'll often learn a lot too – this, in turn, is going to help your mission to stand out, as you'll often get new ideas and inspiration from others.
Leverage Yourself
From here, you're then going to want to make sure that you're leveraging your own personal brand as much as possible. You may not want to, but you can build your personal brand to promote your business as BlackEnterprise.com talks about. This is going to help you to really push your business forward and stand out.
Collaborate With Others
You may think that working with other brands is bad for business, but it's actually the opposite. Of course, we're not talking about your direct competitors, but ideally, you want to team up with another company that has the same target market as you do.
Let's say that you sell luxury shoes and they sell luxury holidays – you're aiming at the same audience, and a collaboration could help you both to improve your results.
Always Be On The Ball
Above all else, you really have to ensure that you know what your customers are doing at all times. Think about constantly tracking their activity, analyzing the results, and then optimizing their activity going forward.
Yes, this is a lot of change. Yes, this is quite fast-paced. But if you want to stand out and really succeed, it's what you need to do. Keep your eye on the prize, keep up with consumer trends, and always ensure that you're giving your audience what they want.
So now that you've seen all fifteen options, you should be in a great position to ensure that you stand out.
While you will want to keep an eye on what your competitors are doing, as you can see from each of the points, it's more important that you're able to focus on what you can do to work your way to the top instead.
When you're focusing on your own efforts, testing new ideas, and generally focusing on your customer above all else, you will win.
You may not be doing the same as your competitors, but that's okay – because using these tips, you will be able to stand out in your market and more importantly brand yourself!
Images courtesy of Pixabay and UnSplash.
---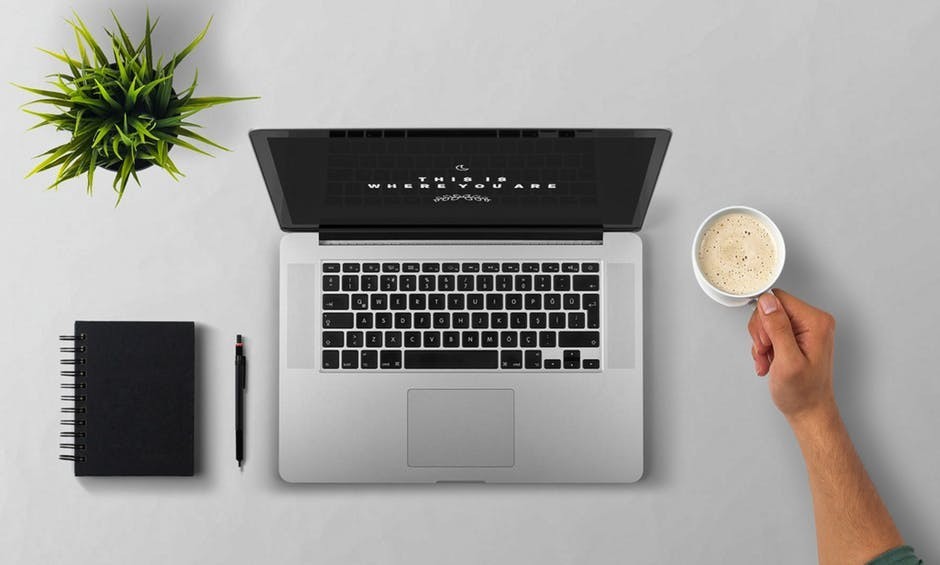 How would you like to unleash your creativity by creating a post like this one?
It really is very easy as long as you have the right tools. Creating your own blog gives you the opportunity to reach people with similar interests and communicate in a language that they understand.
You can even use your blog to make extra income.
Here is where I learned how to create my own blog and connect with people who helped me along the way.
Click Here and see what it is all about!