[List]3 Of The Best Reasons To Outsource
In this article we will look at 3 of the best reasons to outsource. These days, outsourcing has a much different vibe to it than it had years ago. It used to be considered something that you did if you were really desperate, or if you suddenly found yourself in a position where you needed an inordinate amount of help.
...no business today can do everything to keep itself afloat.
However, these days it is a much more common thing to do, and in fact the vast majority of businesses will outsource at least something, for the simple fact that no business today can do everything to keep itself afloat. But if you are not entirely sold on the idea of outsourcing, then you might want to consider some of the reasons that you should consider it.
As you will see, there is plenty that outsourcing can do for you, if you use it in the right way and at the right time.
For Technical Help
One of the most common purposes for outsourcing is to get some kind of technical help with something that you are just not able to do in-house, because nobody in your employment has the necessary skills. This is not an indictment on your business or your employees – rather, it is something which you can expect any business to have to struggle with.
Usually, a business will need to outsource much of its IT work to those who have the necessary expertise – some kind of managed IT support team who know what they are doing. It is clearly much better to do that than try to make sense of it yourself, especially if you know full well that you don't have the necessary knowledge or skills.
To Save Time
The biggest and best reasons to outsource is to save time. There are plenty of things that you could probably do in-house, but which you would much rather let others do so that you can spend your time on something else.
It might be that you want to keep your time for those things which affect customers directly, for instance, or you might feel that it is a good idea to simply have a much more stripped-down approach to the office and to your day, so that you can be productive in what you are doing. Whatever your reason, you have to concede that saving time is hugely important.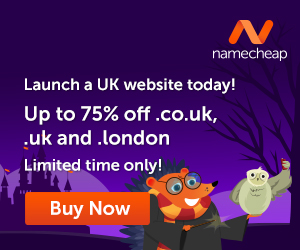 Financial Impetus
Finally, even though it might seem that you need to spend money upfront to outsource, in the long run you will almost certainly find that you are going to save money overall. That's because they will do the work much more professionally, meaning you won't have to have it done again and waste more resources, and you will find that you might improve sales too, so you will actually be in a better overall position financially.
That is something that any business can be happy with, so make sure that you consider any one or all of these 3 best reasons to outsource for your business. Having strong finances means that your business can continue in the way you would hope.
---
Images courtesy of Pixabay and Pexels.
When you learn how to create your own blog you get to choose the things that you write about. You can also use the blog to make extra income.
Here is where I learned how to create my own blog and connect with people who helped me along the way.
Make Another Dream A Reality – Get Your FREE Hobby Makeover Guide TODAY – This is your motivation to make a new start in your life.