Terrific Tips For A Lucrative Farm Business That Are Useful Today!
For some, farming is a passion. Yet, there is a huge difference between a hobby farm and one that is run to make a profit. The good news is you can find some vital tips for helping your farm business be more lucrative, below. Read on to find out what they are.
Picture sourced at Pexels – Licence CC0
Carefully consider your niche
Improve farming as a lucrative business option today.Click To Tweet
Often when people have an idea of running a farm in their head, they see images of all types of produce being raised. However, it is usually more profitable to choose a particular niche in which to focus and limit your end products to no more than 5 items.
For example, instead of trying to grow crops like salad, berries, corn, and root veg, try and grow 5 types of corn instead. The same goes for livestock, where it can be better to choose a particular breed based on their qualities rather than trying to raise a myriad of different animals.
Make sure you have your water source
Whether you are growing crops or raising livestock, one thing is for certain – you will need almost constant access to a water source. This is something that can cause problems for many farms especially if they struggle to access clean water in locations, not on the grid.
Fortunately, there is an answer here and it's to use professional well drillers to access a source of water on their land. Therefore, avoiding lots of complicated supply systems and the costs that go with them.
Be sure of easy access to your land
Another essential for a lucrative farm business is that you can access every part of the land you need to use as easily as possible. This is because, if you have access difficulties it can cost you lots of valuable time and cause a great deal of stress.
Indeed, there are two things to be aware of here. The first is that you will need to check whether your land needs to be accessed via another person's property. The best thing to do here is to get a formal agreement in writing in place to grant you access.
Also, investing in an all-terrain vehicle or a car with 4 wheel drive can be a smart idea too, as this will allow you to negotiate any tricky terrain with as much speed and ease as possible.
Create and nurture your customer base
While most people involved in farming are all about getting out into the fields and sheds, to be financially successful you will also need to think about your customers as well. Indeed, many farms find greater success using their own ingredients to make things on-site and then sell these on to the customer, rather than directly selling their produce.
Of course, if you do choose to go down this route you will need to make sure you have the correct infrastructure for cooking, and selling items. It's also a great idea to keep your customer base engaged by having a presence on social media too, then you will be able to keep them updated on your latest products and development, and so keep the money rolling in.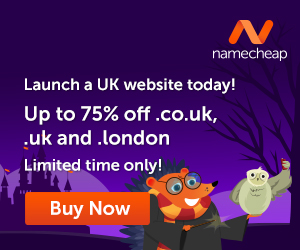 ---
Images courtesy of Pixabay, UnSplash, and Pexels.
Do you know that the more you use your brain, the better it is for you? AND, the more difficult it becomes to get 'old'? Yup, the brain is really a 'muscle', and the more you 'exercise' it, the better and stronger it becomes. With that said, let's see how we can make the brain better.
How about that second career? Ever thought about writing? Or even have someone write for you if you think this would be a better alternative? Well, how about creating your own website? Letting your voice be heard…without actually talking…but using words online. We all have a story within us…what's yours?
The time is NOW, step out into the world of possibilities…do something different and discover new horizons. It is not difficult and certainly easy when you know the way to do it.
Let me introduce you to Wealthy Affiliate, the place where I learned how to create a website and 'let my voice be known'. This is where I learned how to create my own blog and connect with people who helped me along the way.
Get your free hobby makeover guide I created to help you get started.

In it, I will tell you:
When you learn how to create your own blog, you get to choose the things that you write about. You can also use the blog to make extra income.
Make Another Dream A Reality – Get Your FREE Hobby Makeover Guide TODAY – It is your motivation to make a new start in your life…no matter where you are – geographic location is NEVER a problem either, especially when you live the laptop lifestyle.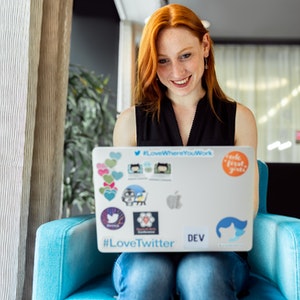 Photo by ThisIsEngineering from Pexels