4 Smart Ways To Market Your Business On A Budget
Starting up, most small businesses suffer from one common thing – money. Here are 4 ways to market you business on a budget when finances might be 'tight'.
A lot depends on your creativity as defined in this contributed article; however, it is still achievable. You can still be successful – it just might take a wee bit longer.
When money is tight for your fledgling business, you have the chance to think outside the box and get as creative as possible to keep it expanding.
When money is tight for your fledgling business, you have the chance to think outside the box and get as creative as possible
One of the biggest challenges for companies lies in their marketing strategy and it's mainly the fact that they don't have enough budgeting resources to think about.
Marketing is one of the cornerstones of making your business grow, and if you don't have the resources to keep your business in the eyes of your customers, you're going to lose out, right?
Well, no, that's not right. Money makes the business world go around, but you don't need to have a huge marketing budget to make your business a success. You don't need to hemorrhage money on flash mobs and extravagant business websites.
Instead, you need to work with the budget you have to splash your brand across every space possible to make as many conversions as possible.
How do you do that, though? How do you make it so that your business is getting as much exposure possible with the least money spent?
Check out the four smartest ways to do just that.
Your Website
One of the best, cheapest ways to bring in new customers and market your business on a budget is with your website. Ideally, you'll already have a website in place, but you need to add a blog and a vlog to it to really give it some weight and attract people to it.

You can use AdWords Script today to drive traffic to your business and you can drop these keywords with vlog links on YouTube and blog links on social media. Keywords are king when it comes to pushing people to your business, so don't slack on those.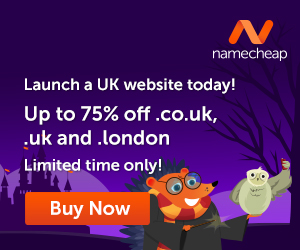 Guerrilla Marketing
Creativity and imagination are two excellent traits to have as a business, and if you leverage those traits in your marketing efforts, you can use originality instead of throwing money at the techniques to bring customers in.
Artfully decorate your premises with chalk graffiti to catch the eyes of the passing customers, use undercover staff to market your products and film it on the streets. Get those creative juices flowing; you've a budget to cut.
Get Social
A cheap and simple way to market yourself as a business is to talk about it. Create conversation on your social media pages and learn how to engage people with debates and pictures. Use these conversations to angle your products and services.
Invest In Content
Students who are learning marketing and copy writing are students eager to please. Bringing in interns to your business who can create fantastic content – for the experience. Interns are unpaid, but it means that they get experience and you get the snappy content you desperately want.
Your business needs to use marketing techniques to attract new customers. If you become stagnant with your presence online, you're going to lose out and your business won't survive.
So, heed these suggestions and don't let your business on a budget restrictions stifle the life and success of your business. All the best.
Images courtesy of Pixabay.
---
You can put your thoughts on paper but learning how to build your own blog is something different. If you have the right training it is not that difficult.
When you learn how to build your own blog you get to choose the things that you write about. You can also use the blog to make extra income. Here is where I learned how to build my own blog and connect with people who helped me along the way.
Click Here and see what it is all about!