Do You Have The Mindset For Success – Why Not?
Do you have the mindset for success? Have you ever thought about it? Does such a thing even exist? Well, in my opinion – a big resounding, YES! Your mindset will make and break you in business or in your personal life – as simple as it sounds.
Your #mindset will make and break you in #business or in your personal life - as simple as it sounds.
Let's take a look at the points illustrated in this contributed article and see where we can turn things around when it comes to managing our mindset for success.
How A 'Why Not?' Mindset Can Transform Your Professional Life
No matter what career you're in, getting to the higher levels of its pinnacle can often be a difficult process. It might be that:
you hope to enter a highly specialized career

you want to run your own business,

or you simply want to find a career worth doing,
you will need to work hard. That's a given.Everyone knows that, and does so without complaint.
However, it's also important to consider fostering the right attitude. Sometimes, hard work, committed without a true foundation of desire, can lead to shoddy and shallow results.
This is why cultivating a 'why not?' mindset can help you push forward. This isn't the same as saying 'yes' to everything, but rather looking past the perceived obstacles to find the challenge and the opportunity in each situation.
This is how the greatest leaders operate, and with the right basic guidance, how you could operate too. You just need to know where to begin.
Thankfully, we hope to help you as far as this is concerned. Keep in mind how a 'why not' mindset could truly transform your professional decisions, year after year.
A Career Path
When focusing on your career path, there are many considerations you might use to make your final decision. It might be that you really desire one path, but you feel it could be way too challenging.
You see the success of neonatal nurse practitioner programs and you think that you'd struggle too much to work well in that environment. You think 'no, only the best among us can become great writers,' or you don't believe you have the athletic ability to even play for your country, let alone nation.
But why not? Why not try? It's amazing how things can be achieved with hard work, especially if you have the emotional core to push you forward. Try, dip your toes in. You might forever thank yourself for doing so.
The Risky Decisions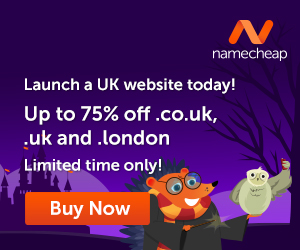 The risky decisions in life are often hard to choose between.
When both options could go either way, it sometimes falls to your intuition for things to be taken care of well. A 'why not' attitude can help you take on the important data relating to the decision, but ultimately give you the strength to push forward and make the best of whatever happens.
This is the mark of a leader, or a stunningly competent employee. It is essential when running a business. With the 'why not' mindset, you take full responsibility for the consequences, but a decision may no longer paralyze you. This, of course, is enviable.
Taking 'No' For An Answer
During your professional life, there will be many obstacles in your path. You may be told 'no.' Obstacles can transform into challenges to be met if you have this 'why not?' mindset. As you begin to think 'if anyone can defeat them, surely I can.'
The 'why not' mindset might help you question how a firm operates, or potentially helps you to defend yourself when you realize you have a good idea to share.
Therefore, it gives you confidence, which is often essential in the professional environment.
With these tips, the 'why not?' mindset is sure to bear fruit for you. So, 'hats off' to your mindset for success as you embark on your success journey today!
Images courtesy of Pixabay and Pexels.
---
You can put your thoughts on paper but learning how to build your own blog is something different. If you have the right training it is not that difficult.
When you learn how to build your own blog you get to choose the things that you write about. You can also use the blog to make extra income. Here is where I learned how to build my own blog and connect with people who helped me along the way.
Click Here and see what it is all about!