When it comes to putting on a show, no one does it better than the actors on Broadway. From Hamilton to The Lion King, Broadway has the best. For actors in their prime, this is the place to be.
But, what does that have to do with your business?
Not a lot. But, there's no denying that sometimes, companies have to put on a show. In big business meetings, you have no choice but to take the stage. And, if you don't impress, you can be sure you'll struggle to make a deal. If that happens, it'll be difficult to expand your business.
With that in mind, let's head back to Broadway. Even though it's a different art form, there are lessons here for big business meetings. By looking at methods that stage actors have been using for years, you stand the best chance of succeeding. For proof, let's consider the main lessons you should pay attention to.
Say It Loud And Clear
Communication is essential for both Broadway and business. So, it seems as good a place as any to get started. When on Broadway, actors have to ensure their voices carry over 500 seats in some cases. Admittedly, they often have microphones. But, even a microphone will struggle to carry that far if an actor doesn't speak loud and clear.
Plus, if they don't enunciate what they're saving, the audience won't understand, even with a microphone. As such, stage actors are encouraged to project and pronounce words. And, that's a lesson that you could apply in your meetings.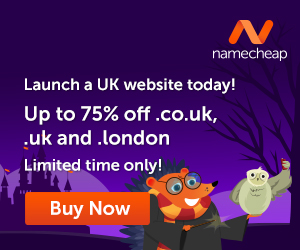 If clients can't hear what you're saying, why should they give you the time of day? You don't even have a microphone to get the point across. So, practice your projection. You need people at the back of the room to hear you loud and clear.
The Right Scenery
To ensure a successful show, a Broadway director has to consider every factor. While the story itself is the main event, the scenery used goes a long way towards portraying the story. To ensure that the audience gets behind what they're seeing, it's essential to perfect visual aspects.
And, the same can be said in business. If you want to convince anyone into a sale, you need to consider the visual stuff in your meetings. Most obviously, this means a professional meeting room which instills confidence. But, that's not all. It's also worth investing in something like the Optoma ProScene WU1500 projector, which will help you tell your story. By including a presentation to go alongside your speech, you can seal that deal.
Tell A Story
Let's not forget that the story itself is important, too. If the script is terrible, none of that other stuff is going to save you. Telling potential customers the story of your product could help increase your chances. After all, if they know where it's coming from, they're more likely to support where you are now. This is the ideal way to show what you've achieved, and what's still to come.
Images courtesy of Pixabay and Wikimedia.
If you would like to learn how to create an article like this one, CLICK HERE!