[List]Tips To Start Your Own Side Business And Win!
When you start your own side business, it can be exciting because it can be a way of exploring your passions more and potentially make some money from it. There are lots of people out there that are already making money from a side business, and you can do it too. Here are some tips to start your own side business.
Do Lots Of Planning On The Idea
When it comes to a successful side business, it needs to have had the right preparation gone into it and lots of careful planning. You want to do research on the ideas that you have to see whether any of them could be marketable and something that you could make money from.
When you start your own side business, it can be exciting because it can be a way of exploring your passions more and potentially make some money from it.
Some ideas might already exist, and therefore you want to assess the market to see if it's something that's going to work and whether it's enough to invest time, money, and effort into it. The best way of making something successful is by putting as much effort in as you can.
Use this initial period to really plan the process and to work at the ideas you have to see which ones will flop and which ones have the best advantage at success.
Find Potential Suppliers
With your side business, your suppliers will depend on what you need in order to get the business up and running. For some, you might need everything from packaging to working with companies that do stainless steel alloys.
Depending on your business idea will depend on what you need, but it's something you want to sort out as soon as possible. Find out what needs ordering so that you can get ahead of yourself for the rest of the process of setting up the business.
It's particularly important if you have customers start ordering, and you suddenly find yourself without all the necessary equipment and supplies.
Have A Presence On Social Media
Social media is an essential part of setting up a business nowadays, and it's certainly something you want to do more of where possible. Get yourself on the social media platforms that are going to be the most effective for your type of business and set up a website too.
The online world holds so much opportunity for growth as a business, and the global reach you could potentially have for any side business is limitless. Get yourself social media savvy if you haven't already.
Invest Money Where Possible
Investing your money is an important part of starting up a business, and with anything that you feel passionate about, you invest in yourself, right? Not all businesses need a lot of money, and some don't need any. However, if you want to grow any business, there will need to be some investments at some point in order to get to the next level.
Starting your own business isn't easy, otherwise, everyone would be doing it. However, you can certainly try your luck and see if you become successful. Who knows, it could turn into a full-time business.So, that said, get out there and start your own side business and watch it change your life!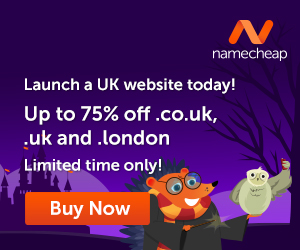 ---
Images courtesy of Pixabay, UnSplash, and Pexels.
Do you know that the more you use your brain, the better it is for you? AND, the more difficult it becomes to get 'old'? Yup, the brain is really a 'muscle', and the more you 'exercise' it, the better and stronger it becomes. With that said, let's see how we can make the brain better.
How about that second career? Ever thought about writing? Or even have someone write for you if you think this would be a better alternative? Well, how about creating your own website? Letting your voice be heard…without actually talking…but using words online. We all have a story within us…what's yours?
The time is NOW, step out into the world of possibilities…do something different and discover new horizons. It is not difficult and certainly easy when you know the way to do it.
Let me introduce you to Wealthy Affiliate, the place where I learned how to create a website and 'let my voice be known'. This is where I learned how to create my own blog and connect with people who helped me along the way.
Get your free hobby makeover guide I created to help you get started.
In it, I will tell you:
When you learn how to create your own blog, you get to choose the things that you write about. You can also use the blog to make extra income.
Make Another Dream A Reality – Get Your FREE Hobby Makeover Guide TODAY – It is your motivation to make a new start in your life…no matter where you are – geographic location is NEVER a problem either, especially when you live the laptop lifestyle.
Photo by ThisIsEngineering from Pexels