Starting A Business From Home: Strategies For Achieving Success
Everyone needs to have some practical strategies for achieving success. Making the decision to start your own business from the comfort of your home can be extremely daunting.
Your new business could provide you with a considerable reward both emotionally and financially, but it takes a lot of hard work and dedication to break even, let alone make a profit.
Learning how to lay the foundations of a brilliant business can be tough, but luckily there are several tips and tricks that you can utilize to ensure you can achieve success.
So, if you would like to find out more, then read on to uncover some of the most important steps that you need to follow today to boost your new home business like never before! Simple yet effective strategies for achieving success.
Identify Your Area Of Expertise
The very first step that you should take when starting up your own business from home involves identifying your area of expertise. As it's likely you'll be a 'sole trader' for a period of time, you'll be reliant upon your own skills and ability.
If you pick a product or service that you don't fully understand, you'll have to spend time and energy getting clued-up to meet the expectations of your customers. Finding your niche will allow you to fulfill each necessary task to a good standard without the need for research or trial and error.
If you have any qualifications this could be a great subject area to explore, as well as any previous employment that's given you firsthand experience.
Source Suitable Storage
Whenever you begin to sell products to your customers, you're going to need to find somewhere to store your goods. This should be somewhere that's totally secure, free from the risk of dampness and other similar dangers, that you can access easily at any time.
Renting out business premises just to store your products and materials is going to be a really expensive choice, and goes against your home business ethos.
A brilliant option that you may wish to consider is airtight storage, as this can be the ideal storage solution to house your most valuable assets. You can keep it under lock and key, and there are often extra security measures such as fencing and CCTV for ultimate peace of mind.
There's nothing worse than being surrounded by piles of boxes in your living room when you're trying to relax after a long day working, so seek out functional storage that doesn't cost a bomb.
Become A Master Of Marketing
Once you've established your line of production or perfected your skills to provide a brilliant service, now's the time to become a master of marketing. Marketing is a key feature of a successful home business, as you need to push your small brand out onto the market in order to begin attracting customers.
It's highly likely that you're going to have a few competitors, some that may already have a reputation, so you must spend some time spreading the word about your products or services to increase the attention you get.
Your reputation and how others view you right from the start matters a great deal. One way to boost and improve your personal brand and business reputation is to hire and work with an online reputation management agency.
These experts can ensure only the positive remarks and information about you and your business are brought to life online. You want to not only collect reviews from your customers but make certain that any positive feedback is front and center when searching for you and your business online.
Make sure you're protecting and monitoring your online reputation so you understand how others view you and can confirm it is and continues to be in a positive light.
There are many different marketing techniques that you can implement, as well as a wide variety of platforms that you can utilize to build the reputation of your home business.
In recent years, social media marketing is one of the most successful and effective options thanks to the billions of users that browse on the main popular platforms each and every day.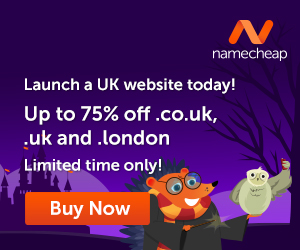 It's super easy to set up a social media account for your small business, and you can start sharing content like news and images immediately after registration. Hashtags and influencers can push your products or services onto the screens of your target audience, so this could be something you choose to invest in.
Create Your Own Website

In the modern-day, every business needs its own website. A website is a virtual version of a brick-and-mortar store, so this is essential for a home business that doesn't have premises that customers can come to visit. In essence, this is one of the easiest and adaptable strategies for achieving success on your terms.
You needn't be technologically-minded to build your own website as there are many templates that you can make the most of to create a few basic pages. If you wish to take your website to a whole new level in order to attract as much online business as possible, it's a good idea to seek out the services of a professional web designer.
They can craft a productive, aesthetically pleasing website that includes a wide variety of functions, drawing in considerable attention and encouraging visitors to turn into customers. The bottom line is this, anyone with an idea for business should be aware of these strategies for achieving success and more importantly, to implement them to see results. All the best.
---
Images courtesy of Pixabay, UnSplash, and Pexels.
Do you know that the more you use your brain, the better it is for you? AND, the more difficult it becomes to get 'old'? Yup, the brain is really a 'muscle', and the more you 'exercise' it, the better and stronger it becomes. With that said, let's see how we can make the brain better.
How about that second career? Ever thought about writing? Or even have someone write for you if you think this would be a better alternative? Well, how about creating your own website? Letting your voice be heard…without actually talking…but using words online. We all have a story within us…what's yours?
The time is NOW, step out into the world of possibilities…do something different and
discover new horizons. It is not difficult and certainly easy when you know the way to do it.
Let me introduce you to Wealthy Affiliate, the place where I learned how to create a website and 'let my voice be known'. This is where I learned how to create my own blog and connect with people who helped me along the way.
Get your free hobby makeover guide I created to help you get started.

In it, I will tell you:
When you learn how to create your own blog, you get to choose the things that you write about. You can also use the blog to make extra income.
Make Another Dream A Reality – Get Your FREE Hobby Makeover Guide TODAY – It is your motivation to make a new start in your life…no matter where you are – geographic location is NEVER a problem either, especially when you live the laptop lifestyle.