3 Strategies For Bringing Back Your Past Customers
All is not lost when it comes to winning back past customers, it simply means a bit more effort on your part. Here are a few tips that should help you revamp your customer database.
For a time, your business was probably blessed with the same customers time and time again. They were clearly happy with your product or service, and you would have been happy with the profits that your business made because of their custom.
But then…nothing! Those customers who were once faithful to you may have disappeared.
Where did they go?
So, how do you win back your past customers?
Were they abducted by aliens? Did they suffer an internet blackout?
Uhmm…probably not! The more likely answers are that they were tempted away by your competitors, or they may have forgotten about you over the course of time. These things happen, and much more frequently than alien abductions do (we hope).
So, how do you win back your past customers? Well, in some cases you won't be able to. If they have passed over to the other side (as in beyond the pearly gates rather than the other side of the universe), you aren't going to see their returned custom.
And if they no longer have any need for your business, then you aren't going to see their return any time soon either. However, assuming that you might still have something to offer some of your past customers, there are a few things you can do.
#1: Let them know what they have been missing
Taking a cue from some of our marketing tips, you should reach out to your past customers through email, social media, and live video to remind them about your business. Let them know about the exciting new products you have on offer.
Take them through the various services that your business now provides. And encourage their return with offers of a discount or a freebie if they buy from you again.
#2: Invite them to an event
If you have a new product to offer your past customers, why not hold a launch event? They will then get the opportunity to see and try it firsthand. Or why not hold a celebratory event in aid of your customers? You can use it as a thank you to them for frequenting your business in the first place.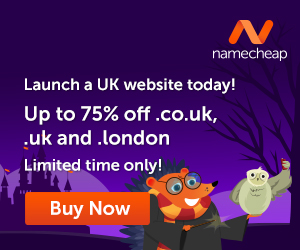 Wine and dine them, and drop in visual and verbal clues about the things that you are selling. Be sure to use a flyer maker if you're sending our mailed invites, and be as creative as you can to attract interest. And generate a buzz on social media too, or call your past customers directly to invite them to your event.
#3: Ask for their feedback
There could be definite reasons as to why your past customers haven't returned. It might be because they have taken a dislike to your business, for whatever reason, or your rivals may have done more to attract them to their side. If you don't ask for feedback, you might never know the root cause.
So, get on the phone and talk to your past customers directly. Or send them a feedback form through email or in the post, and give them an incentive to return it to you, such as a money-off voucher included with the form.
Not only will you remind your past customers of your continued existence this way, but you will also show them that you care about their opinion. Hopefully, they might then decide to return to your business.
So, don't assume all of your past customers have gone forever. There will be some that you will never see again, especially if they have been lifted into the skies in a spaceship.
However, there will be those customers who could be tempted back, so follow our suggestions, and win them back over to your side.
---
Images courtesy of Pixabay, UnSplash and Pexels.
When you learn how to create your own blog you get to choose the things that you write about. You can also use the blog to make extra income.
Here is where I learned how to create my own blog and connect with people who helped me along the way.
Make Another Dream A Reality – Get Your FREE Hobby Makeover Guide TODAY – This is your motivation to make a new start in your life.