So you are now in business…what next?
Success is in the network!
You have to ensure that your various networks are there right alongside you as you grow your business. Networks like:
social media
communication
technology
logistics
industry related
advertising
And this is just to get started. In this contributed article, there is another aspect of success in your business – YOU – read to see how you can be the column of strength through it all.
Success Is Around The Corner
If you're creating your own business, it can often feel like a pretty lonely world, one where you might feel as though you're not going to get anywhere. But this isn't going to be the case if you have the patience and belief in yourself to make your business a success. If you try hard enough, success is always around the corner. Don't give up at the first hurdle, because it is going to be the first of many. We're here to give you a few tips to make sure you become as successful as you can be.
Push Yourself
The first thing you need to focus on if you want to try and build a good brand is yourself. As we said in the first paragraph, it is so easy for people to fall at the first hurdle in fear of failure. But this is where a personality change is going to come in handy. You need to be resilient against the things you might come across in business.
You'll face money problems, sale problems, and pretty much every other problem you can think of.  But this is where you need to try and push yourself to find a solution and move forward. People often underestimate the effort needed to run a business as well. Pushing yourself in this area is probably even more important than the others. If you aren't putting in the time and effort, you really aren't going to find success. A few sleepless nights might be ahead of you.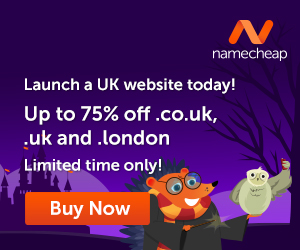 Get The Most Out Of Your Business
So, now you've figured out how to get the most out of yourself, you need to find a way to get the most out of your business. There are so many different software out there that can help you to run a business so much more efficiently. There's the sage accounting software that will allow you to pay your employees quicker when you get to that stage.
If you're struggling with setting it up, or knowing what other software there is that can aid your business, have a chat with people such as the Unit4 Business World (Agresso) Consultants. There's also software out there that can help you monitor sales and profits, something you'll need to learn how to do pretty quickly. As you get a bit more successful it can be hard to know what areas you're losing profit on, or where you can do better. Use different software to help you stay ahead of the game in that respect.
Utilize Outsourcing
Outsourcing will become your best friend, sometimes things are just too hard to do on your own. Take financing as an example again. Running payroll, paying expenses, managing ingoings and outgoings, it is all just too hard to do when you're trying to run your own business as well. Outsourcing it to someone who is trustworthy and who will manage your accounts effectively is going to be the best option. There are other things that you can outsource as well if you look into them.
Images courtesy of Pixabay.