The Best Way To Set Up A New Office!
As your business starts to expand, moving to new premises and knowing the best way to set up a new office is something important that you need to take into consideration as a business owner. Moving your office or quite simply, just moving in itself can be stressful, and even more so when you have no clue as to where to begin! The contributed article below has a few tips which will show the best way to set up a new office!
In a business, moving to and setting up a new office is stressful!
The coordination of a whole office move is more than just moving a few filing cabinets. It's thinking about the needs of the staff that you have, whether your new premises are accessible for everyone and you need to think about what your business needs and whether your new space is right for it.
Moving to a new office premises should be a fun experience that you enjoy rather than one where you pull your hair out! Knowing what to do and when is important as moving offices is a process and not something that can just be completed in one trip. It takes a lot of planning for a business, especially as you have to consider your customers and business contacts as well as your suppliers. To help you avoid confusion when you make the monumental decision to work from another area, we've got a checklist below that can help.
Timing
As mentioned, it's a process. You need a few weeks to plan for your move, especially if you need to notify a lot of people. Your company's email signature and your voicemails should mention the upcoming move at least two months in advance, so that people are well-prepared for it. when you are purchasing a new office instead of renting, it could take up to a year to be completed. Preparing your staff for the move as early as possible is vital, especially if you are doing a full relocation where you also need to hire new staff.
Cost
Costs are going to vary from company to company, as each move is unique. Some business owners will plan the costs of buying an office, set aside a budget for rehiring and training new staff and even add in the budget the cost of managed IT services. You have to plan for the costs from every angle before you even start your move so that you can know whether it's something that is even plausible for your company.
Regulations
Before you open your new offices for business, safety checks need to be done and signed off by the local health authorities. You need to make sure that you have the right signage and information ready for employees, as they will need to know they about the safety regulations before coming to come to work.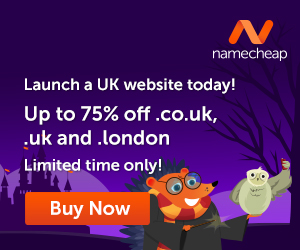 Public Relations
For some companies, the best way to set up a new office move is more than just a change of paint on the walls! It's a chance to announce to the corporate world that you've gone big in your business and that you are arriving into the big leagues. You can get to know new clients in the new area, put out leaflets and flyers for new customers and generally hold an event to get to know the new people in the area. It's a good PR boost and your media team should be on that like a rash!
Moving offices is a big job, but it doesn't have to be one that will cost you a loss of money or customers. Make it count!
My Final Thoughts On The Best Way To Set Up A New Office
Moving from one place to the other, for a small business or a big corporation, it is still important that you have all your ducks lined up in a row! It means a great deal of planning to ensure a smooth transition. The above points should be well-noted even if your time to move may not be today, but for sure, your future business growth will need to know the best way to set up a new office – and you will be prepared for the move!
Would you like to learn how to post on a blog like this one? You can put your thoughts on paper but learning how to build your own blog is something different. when you have the right training it is not that difficult.
When you learn how to build your own blog you get to choose the things that you write about. You can also use the blog to make extra income. Here is where I learned how to build my own blog and connect with people who helped me along the way.
Click Here and see what it is all about!
Images courtesy of Pixabay, Pexels, and Flickr.