E-Commerce: Everything You Need To Know
As the name may suggest, e-commerce is the process where foods are either sold or bought online. The process draws on the technologies of mobile software, social media among others, and is becoming one of the most popular ways to do shopping.
As you may notice with Black Friday, whereas on the day of Black Friday the stores would be packed full of angry shoppers looking for the best bargains, but last time around, people stayed in the comfort of their homes and made the most of online offers instead.
It might be convenience or a little laziness, but online shopping is that the heart of our economies and is an important part of our culture. So let's learn a little bit more about e-commerce.
Online Shopping
The first and most obvious use of e-commerce is for online shopping. Sellers will create their stores by the means of a website and take photos of their products to show them off to the public. Rather than walking down different aisles, you can click on the different categories on the websites to see the product you desire. The most famous and one of the most widely used online shops is Amazon.
Electronic Payments
e-Commerce Software isn't only used for creating the stores which we buy from, it is also the mechanism that we buy a product with, electronic payment such as your credit or debit card which is convenient and simple to do, and allows you to insta pay for the product without having to mess around with cash. One of the most popularly used electronic payment sites is via PayPal, and many online stores accept PayPal at the checkout.
Online Auctions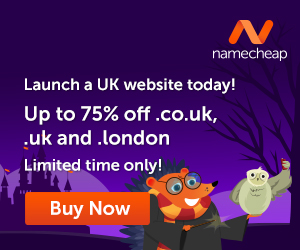 eBay is perhaps one of the most famous websites out there, and it is certainly the most widely used auction site in the world. It allows you to take photos of a product that you have which is either old or you just don't want anymore, and you can set a price or set it to auction and sell to others. You can also buy from people all over the world. Even many big brands such as KitchenAid use eBay as a way of getting rid of end of line products at a lower price.
Internet Banking
Rather than having to visit the bank every time you need something, you can download your bank's app and see everything that you need in one place. It makes managing your money much easier and you can even pay people directly from your account on the app. It also means that you can check up on your transactions throughout the month before your bank statement comes, and if you see any payments you don't recognize you can resolve it right away.
Online Ticketing
You can purchase tickets for your favorite concert, for a trip to the movies and even the theater by clicking a few buttons. You can also buy plane tickets and other forms of travel too, which makes things much easier for everyone.
The world of technology seems to be making EVERYTHING possible at your fingertips. I sometimes wonder if this is a good thing or a not so good thing – I guess time will tell – and at this pace, maybe sooner than we think! In the meantime, I hope this contributed article has been a useful resource for your business.
Images courtesy of Pixabay and Pexels.
If you would like to learn more about creating articles like these and your online presence, CLICK HERE!