4 Powerful Ways To Market Your Business!
Being a business owner, it is normal to want to find the best ways to market your business. Well, here are 4 powerful ways to market your business! You probably already know them but maybe have not taken the time to 'perfect' them, then this is the time to pay attention.
This contributed article will help you see that these suggestions can and will reap rewards once you implement them in your business marketing plans. Read more.
No matter what industry you're in, no matter whether you're a solopreneur working from home, or the owner of a chain of restaurants, you simply must market your business in order for it to be successful.
Oftentimes when people hear the word "marketing", they're filled with dread. It's as if their minds automatically summon up images of pushy used car salesmen or the like.
Fortunately, there are some more tasteful (and effective!) ways to do this. Here are 4 powerful ways to market your business, including a mix of old-school classics and slick new digital era techniques.
Use Physical Signs
If you have a physical headquarters anywhere, you absolutely must have some physical signs there to create a truly professional image. Nothing says "failing startup" like a business occupying a rented office space, with no type of sign in place to differentiate it from any other shared workspace in the country.
If this hits a bit too close to home, get in touch with some high-quality Acrylic Display Stands Suppliers and take the necessary steps to get your logo — or at least the name of your company — displayed prominently where it needs to be.
Using smaller physical signs, or renting space on billboards, may also be appropriate depending on your budget and the type of clientele you're trying to attract.
Have A Slick, Professionally Designed Website
In the digital age, people are at least as likely to discover your business online as in person. Your website is always going to be one of the most valuable marketing tools you have if not the single most valuable.
Bearing that in mind, having a professionally put together and attractive website is essential. Have a budget for a professional web designer, and pay what you need to in order for your website to appear informative, modern, and in-touch.
Take A Few Business Cards With You To Networking Events
There's something timelessly classy about a good business card, and even the most bare-bones entrepreneurial venture seems that much more serious and professional if its owner has a business card to give out.
Industry networking events are one of the best ways of marketing your company, and business cards are one of the most straightforward and effective ways of reminding the people you meet at those events of who you are after they have left the event.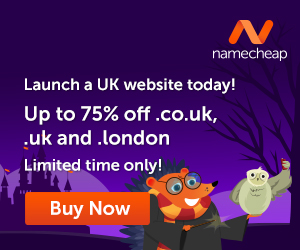 A warning, though; give out your business cards sparingly, only after engaging in an actual conversation with someone. Don't just wander around aimlessly handing them out as if you'd really rather be somewhere else.
Use LinkedIn And Other Social Media
Love it or hate it, social media is a key component of the current marketing landscape. At the very least, you and your business should be registered on LinkedIn.
This is often the first place where professional contacts will look when intending to reach out, and the various marketing features built into the site can only be a plus for you.
Maintaining a basic presence on Facebook is also important, whereas Twitter is more a matter of personal preference.
My Final Thoughts On 4 Powerful Ways To Market Your Business!
Creating a business plan may be fairly easy, however, the hard work comes in maintaining and growing that business to profitability, I am sure that using these 4 powerful ways to  market your business can only serve to help you get from one level to the next with commitment and consistency, – on your part as the business owner and then those of your team players in tow.  All the best and much success on your journey.
Images courtesy of Pixabay and Pexels.
---

How would you like to learn how to post on a blog like this one?
You can put your thoughts on paper but learning how to build your own blog is something different. If you have the right training it is not that difficult.
When you learn how to build your own blog you get to choose the things that you write about. You can also use the blog to make extra income. Here is where I learned how to build my own blog and connect with people who helped me along the way.
Click Here and see what it is all about!