The blogging world has been getting bigger and bigger and it doesn't seem like it is going to stop anytime soon. Plus, with the fact there are so many free platforms to blog with online, it has turned the world wide web into a soapbox, of sorts. Whether blogging as a hobby or for business, there are plenty of things to get your blog seen by people and then shared, in the hope that it can earn you an income from home, or boost your business that you set it up for.
Of course, some of the best ways to get readers and get visitors is to be sharing things that people find useful. If you can answer a question of theirs, then it will help. So quality content really is key. But there are a few things you can do to help give your quality content a boost. So if this year is the year to start or boost a blog, whether as a side income or for your business, these are the things that you need to know.
What Is The Purpose?
If you are not sure what your blog is for and what it is doing, then it can look a little mismatched and confusing to readers. This isn't to say you can only write or talk about one set topic, as it could vary. But do you want to provide useful information, drive traffic to sales, or get a following so then you can write a book, as examples? So decide what you want to blog about and why you want to do it. It will help as you set things up.
Make SEO-Friendly Content
If you want your posts to be found, then you need to make sure that you have some posts that can be found easily by a search engine. Now, this can be tricky as not all of us will have any digital marketing training that you can rely on. But there are certain things that you can do.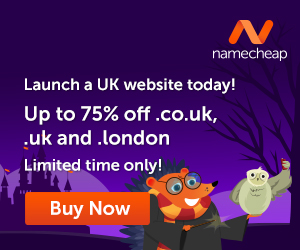 Are your post titles relating to the content that you're sharing? Do you add alternative text to images? If you're  recipe developer and will be sharing food and recipes, adding alternate text to your images, especially spelling out what it is, can help search engines to know 'oh, this is a pasta recipe', which will make it much easier to be found.
Use Social Media
If you do want to take a blog to the next level, then like it or lump it, you need to be on social media. When you share content on there, it makes it really visible and does allow others to comment and share. Sites like Google+ can also help your SEO and how far up you come in a search. So make sure you're on there, interacting, building a following, and sharing your content.
Another way that really helps is to get involved in the blogging world. Drive traffic to your peers or similar industries that have written a related post, for instance, and share and comment on other people's sites. When they can see where some of their traffic is coming from, then they are likely to look at your site and then do the same.
Yes, you need to have a plan to make your website seen and 'heard' in order to get traffic! Traffic means more exposure and this, in turn, means a profitable business. I hope you found these tips from this contributed article helpful to growing your online business presence.
Images courtesy of Pixabay.
If you would like to learn how to create an article like this one, CLICK HERE!