Any business will hope that its success will reach 'higher heights', so naturally, as a business owner, you will be looking for ways to keep your business expansion costs at a minimum, as much as possible. This contributed article helps to put this option into perspective so once you find yourself in that situation, you would already be equipped with ideas to follow through.
As your business grows in success, your business size will need to grow in order to accommodate the demand for your product and business services. If you have a virtual business, you may consider expanding your team or opening up a store.
If you already are a store-based business, you may want to become a franchise and expand in your local area. If you're an office-based business, you may want to open more offices across the country or even expand overseas. The possibilities are endless, and limited only by the scope of your budget. Whichever applies to you, there are general factors that should be considered across the board when planning for expansion.
Location
If you are expanding a store or office-based business, the location will be incredibly near to – if not at the top of – your priority list. Underneath this umbrella, you will have a few questions to ask yourself about your business to make the most beneficial and sustainable decision. Whereabouts will your business need to be based to gain the most benefit? And what accommodation is going to suit it best?
Town Or Suburbs?
You need to look at the nature of your business and ask yourself which location is going to best suit it and bring in the most profit. If you have a niche-specific business that is quite unique to the market, customers will be likely to seek your service out. If you have a high amount of competition, moving in to be side by side with your competitors in the high street may help you to create a competitive edge and build a loyal following. You can also balance the added cost of higher rent by bringing in a higher footfall.
Home, Shop Or Trailer?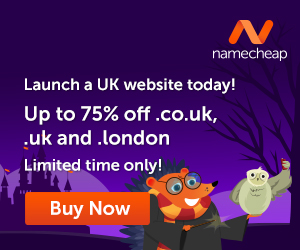 You may have a home-based business that can be expanded by growing your team (detailed below). However, if you have decided to expand into different locations, there are a couple of options you may have to weigh. When moving into a store, the location you decide on (as detailed above) will affect the cost of rental or purchase.
When expanding in your local area, researching where most of your local customers travel from will be beneficial to choosing an area you know your product will be in demand. If you are looking to expand, but do not have the budget, or want to go with the cheapest option available to you, researching into a company like OfficeTrailerHQ.com or similar, that provides high-quality trailers, may be the best option for you and your business.
Outsourcing
Many businesses have turned to outsourcing to keep outgoing costs down; and since you will be testing the waters of a new expansion, you may find it an incredibly useful option instead of taking the time to recruit and train an in-house team of your own.
Outsourcing for business processes such as payroll, social media marketing and response, and customer complaints can actually help to increase the efficiency of your business and reach a higher audience in a smaller amount of time. You will have your processes carried about by business professionals on high-quality equipment that may not be in your budget otherwise.
This is by no means an exhaustive list but is a good starting point to help the overwhelming venture of expanding your business seem a lot more manageable.
Images courtesy of Pixabay.