[List] 3 Great Ways to Grow Your Business and Scale Revenue

Photo by Scott Graham on Unsplash
Are you wanting to find out ways to grow your business? Did you know that between 20 percent and 70 percent of businesses fail within their first 10 years of operation? And most of them do so because they either refused to scale their operations, became lethargic, lacked innovative strategies, or simply managed their cash flow poorly.
The best way to ensure your business stays around for a long time –or at least, till you sell it for a huge profit if you want- is by actively growing and scaling the business. If you're looking for really effective ways to grow and scale your business, the tips in this article will help you do just that.
Develop Vital Partnerships
Many small business owners routinely ignore this business growth strategy, but it works like gangbusters. First, you want to find relevant businesses whose services or products complement yours, and then talk to them about referrals and partnerships.
This way, you and they can push each other's products and services. For example, if you sell auto parts, you can talk to auto shops and mechanics that are in your city about buying their parts from you when customers need the parts. And you can refer customers who buy parts directly from you to the auto shops.
If you did this with 50-100 auto shops in your city, you would have a ton of business, and they would benefit from the arrangement too. Strategic partnerships are a win-win for everyone involved.
Sell Harder
No matter how great your product or service is, if you don't get it in front of the right people, you're losing out on a ton of money. So, use every selling tactic that works for your type of business to promote and market the business. If you're struggling with figuring this out, find an offline or online sales training program that can help make this process easier.
It's imperative to identify the best marketing channels and mediums for your business. You can't just do what everyone is doing. Your marketing has to target your audience wherever they are. So, if your audience is online and on select social media platforms, you'll need to go advertise and market your products and services there.
If they're largely congregated offline, then you'll need to take out print ads, TV and radio ads, billboard ads, and even bus bench ads. If you must, attend industry trade shows and exhibitions. These events have some of the people in control of the company checkbooks in attendance.
Get a Grip on Your Cash Flow
Do you know what are your receivables and expenditures are? Are you breaking even, losing money, or making a profit? The best way to do this is to have an efficient way to track your cash flow.
Many smaller-sized business owners often make the mistake of spending the money as it comes in. Yet, they're surprised when they're told they're in the red. Don't be caught unawares.
Use software or hire an accountant to help keep track of your numbers. This way, you'll be able to effectively channel your resources to where they will make the most impact.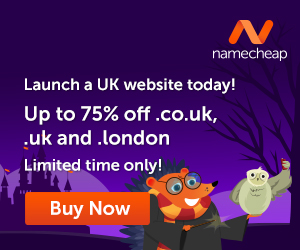 ---
Images courtesy of Pixabay, UnSplash, and Pexels.
Do you know that the more you use your brain, the better it is for you? AND, the more difficult it becomes to get 'old'? Yup, the brain is really a 'muscle', and the more you 'exercise' it, the better and stronger it becomes. With that said, let's see how we can make the brain better.
How about that second career? Ever thought about writing? Or even have someone write for you if you think this would be a better alternative? Well, how about creating your own website? Letting your voice be heard…without actually talking…but using words online. We all have a story within us…what's yours?
The time is NOW, step out into the world of possibilities…do something different and discover new horizons. It is not difficult and certainly easy when you know the way to do it.
Let me introduce you to Wealthy Affiliate, the place where I learned how to create a website and 'let my voice be known'. This is where I learned how to create my own blog and connect with people who helped me along the way.
Get your free hobby makeover guide I created to help you get started.

In it, I will tell you:
When you learn how to create your own blog, you get to choose the things that you write about. You can also use the blog to make extra income.
Make Another Dream A Reality – Get Your FREE Hobby Makeover Guide TODAY – It is your motivation to make a new start in your life…no matter where you are – geographic location is NEVER a problem either, especially when you live the laptop lifestyle.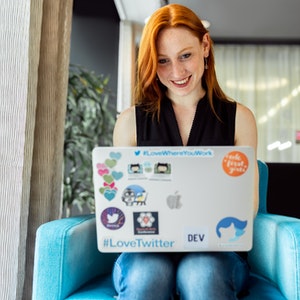 Photo by ThisIsEngineering from Pexels