The Digital Dream Team, Finding Your Partners In Tech
If you're here, then you're well aware that a digital strategy can make your business a lot more competitive. But that doesn't mean you are particularly tech-savvy yourself. Nor do you need to become a computer genius overnight. Instead, you and your business need to find the right kind of friends. You need to know how to find your digital dream team. By outsourcing and partnering with other, more technologically focus professionals, you can ensure you start implementing tech in the best possible way.

The IT Guy
There's a good chance your business is already using some kind of business software, and if not, then for sure it will in the near future. Business network systems, for instance, allow you to share resources securely, internally, and without relying solely on the internet. ERP software can make it a lot easier to manage the business from the screen, too.
Teams like Angbert Enterprises Technical Consultant can start implementing and integrating the solutions your business needs with little friction or downtime costing you money. What's more, a professional IT team can make sure that you're kept up to date when it comes to the security of your systems and the privacy of your data.
The Website Master
If your eyes are set on the online horizon and you want to start spreading your brand through the internet, then you're going to need a home to expand from. Too many businesses underestimate how much they should invest in their site and enlist an amateur to get something that's functional but looks dated and is hard to navigate.
What's more, amateur efforts are much less likely to consider the fact that a site has to be responsive to mobile devices, as well. A real web developer and designer should be considered mandatory for anyone looking to create a business website. Don't forget to account for the cost of a web host too. Beyond creating a website, you need the online storage space that actually holds all the files that the website is made up of.
The Marketing Whiz Kids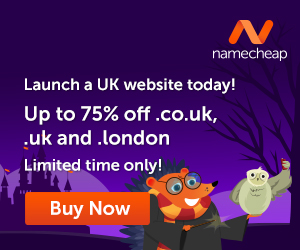 Even if you are a branding genius and you can come up with marketing materials at the click of your fingers, that doesn't necessarily mean you have the talents to run your own marketing campaign online. You might make a mean advertisement, tweet, or Facebook post.
But how much do you know about pay-per-click advertising, search engine optimization, landing page conversion, and so on? There are a lot of web-specific marketing tricks to learn. You can learn them, too, if you just spend the time on it. But until you find your feet, it's worth looking at digital marketing teams. Beyond being a lot more likely to offer the results you need, they can serve as an example to learn from when you start handling your own marketing.
Outsourcing can help you make up for the deficit of tech knowledge in your current team. When you expand, you might find that your demand for tech know-how justifies having your own internal, full-time team. However, you shouldn't jump the gun and start hiring internally until you know you have the demand to justify creating the position. Outsourcing makes for a perfect substitute until that time.
I hope you found the information presented by this contributed article to be useful and something that you can use in taking your business to the next level.
Would you like to learn how to post on a blog like this one? You can put your thoughts on paper but learning how to build your own blog is something different. If you have the right training it is not that difficult.
When you learn how to build your own blog you get to choose the things that y you write about. You can also use the blog to make extra income. Here is where I learned how to build my own blog and connected with people who helped me along the way. Click Here and see what it is all about!
Images Courtesy of Pixabay, and Pexels.