How To Start A Successful Blog And Make Money!
Who doesn't want to make money – any time of year? Well, we are going to see how to start a successful blog and make money! Starting a blog is not as difficult as it was a few years ago. Basically, you need to be able to produce valuable content and then build your brand with effective marketing strategies. Pay close attention to the suggestions in this contributed article.
Starting A Successful Blog in 2018
There are literally hundreds of thousands of blogs out there. Just about anybody can create their own website and start writing in a matter of minutes, but it takes more than that and you have to know how to start a successful blog and make money, especially in 2018. However, if this is something you'd like to do, whether for yourself or for your business, read on.
Define Successful
The first thing you need to do is define what being successful means to you. Does this mean making a lot of money from your blog? Directing a lot of traffic from your blog to your business website? Or is it simply making your voice heard? 
You get to decide what 'successful' means, so make sure you do that before you begin. You'll then be able to make better decisions regarding your blog and what you need to do to meet your goals. Then it will be easier to come up with a plan on how to start a successful blog and make money!
Create A Plan For Your Blog
Creating a plan for a successful blog is important. Most people need a plan to become successful – it's the very rare cases that don't. Your plan should include absolutely everything regarding your blog. 
What memorable name have you chosen? What will your URL be and have you checked it's available/bought it? What platform will you use? How will you take pictures and edit them? 
All of these things are super important when it comes to blogging in 2018, with high-quality images particularly important to attract your readers. Looking into an attractive yet affordable web design is a good idea, as you don't want your blog to look like everybody else's blog. Free themes are ok when starting out, but looking into a unique web design will make your blog stand out.
What Will You Do Alongside Your Blog?
Usually, blogging alone isn't as successful as doing something else alongside your blog. Many bloggers do multiple things. For instance, they take Instagram photos, post on Facebook, and create vlogs.
It's up to you, but whatever you do, make sure you can keep up. You don't want one platform to become ineffective or seem inactive because you haven't got the time. Run this blog like a well-oiled machine – it is in knowing how to start a successful blog and make money that will make a difference for you in 2018!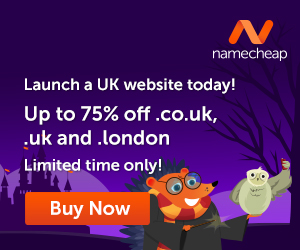 Monetizing Your Blog
You can monetize your blog in many ways. Some do it with ads, some do it by becoming an affiliate. Some receive money for sponsored posts. You may not want to monetize your blog at all; it depends on your goals. However, looking into this early on can help you in the long run.
Consistency And Quality
Finally, consistency is the most important thing for a successful blog in 2018. Quality content is a must, but being consistent with that content is essential. A few quality posts a week should be enough, but you should never compromise the quality of your blog just to get a post out. If you build up a bit of a following, using platforms like Twitter to announce new posts and where you're at with them can be great.
Ready to start your successful blog in 2018?
Take the first step today.
---
My Final Thoughts On How To Start A Successful Blog And Make Money!
And one way I know how to start a successful blog and make money is to check out the training that I received at Wealthy Affiliate in creating a free website. You can read more about this HERE!
It is an amazing educational platform and a talented community with 24/7 support at your fingertips!
Check it out and see if creating your own website and then monetizing it could be something for you. This is one sure way to know how to start a successful blog and make money in 2018!
Images courtesy of Pixabay.